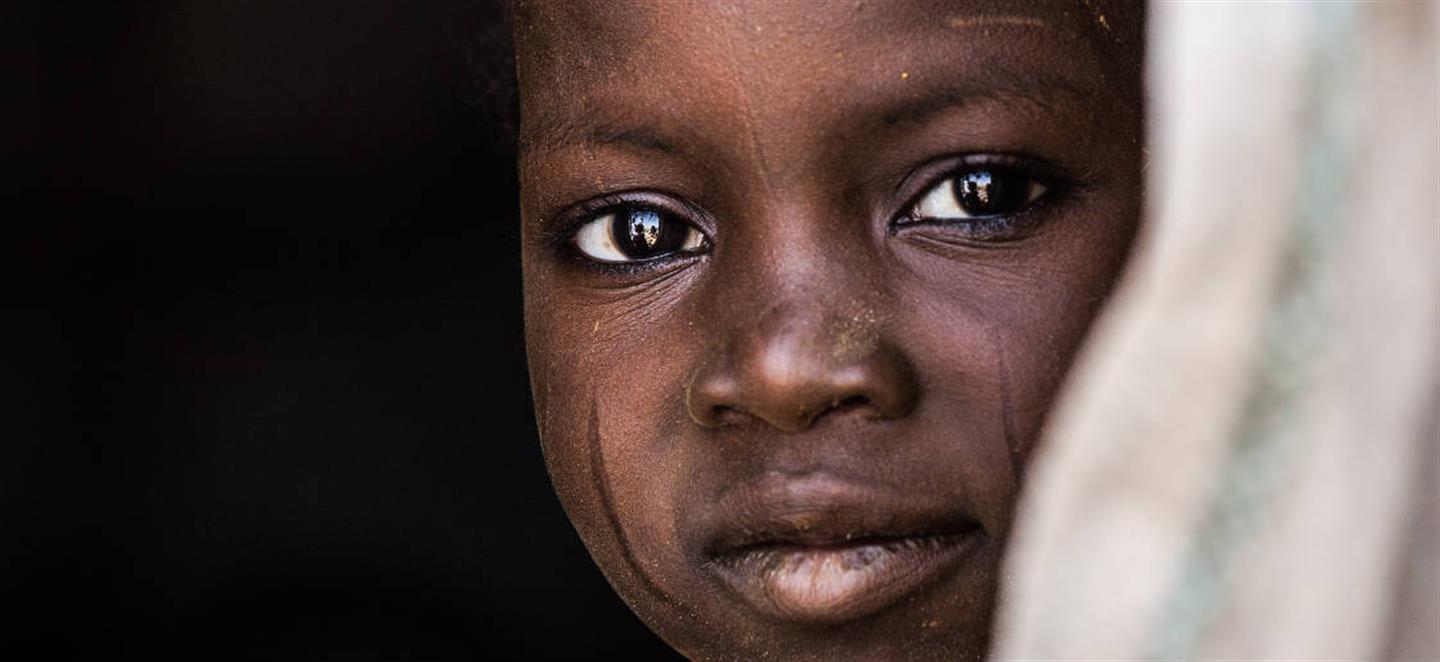 Foto: Vincent Tremeau / Oxfam Privacy
Privacy
Your privacy is very important to Oxfam Novib. We therefore act in accordance with the General Data Protection Regulation (GDPR) and handle the data you have entered carefully.
Introduction
Oxfam Novib is a global movement of people fighting poverty together. Our staff, volunteers, supporters and donors throughout the world are involved in topical issues such as starvation, refugees, tax avoidance and climate change. Our aim is to meet basic needs such as safety, food security, fair treatment and perspective. Your help is vital in this respect. We attract donors so that we are able to do our work.
This Privacy Statement applies to the processing of personal information (hereafter: personal data) provided by donors, people who make gifts, volunteers, participants and contacts, as well as data obtained from visits to and the use of Oxfam Novib's websites.
What happens to my data?
We can request your personal data via a number of forms on the website of Oxfam Novib and its Petition Platform, when you become a donor or make a gift, include us in your will, buy something from our webstore or take part in one of our actions. We will also do this when you register with us for receiving our email newsletter or our Close Up Magazine, request information, inquire about our activities, ask a question, respond to us on our website or on social media or contact us in any other way.  
Oxfam Novib can collect contact data such as your own and/or your company's name, your address, telephone number, email address, date of birth and bank details, data on transactions, donations, purchases or participation, or data that is relevant when you contact us or make a financial contribution to our goals as a donor or someone making a single gift, as a visitor to the webstore or as a participant in one of our actions. We can also collect information you share with us via social media when you like us, take part in an action or seek contact with us.
In addition to the personal data you actively provide to Oxfam Novib, we can collect, record and process data on your use of our websites. This concerns data on the device you use, the version of the operating system and settings of the device you use to visit the website and social media of Oxfam Novib, as well as data on the use of our website, such as the date and time of your visit and the subjects viewed. We also monitor how often our newsletter is read by recording opens and clicks.
Oxfam Novib occasionally validates personal data. This enables us to keep our database up to date.  
SMS action
Read here the conditions if you participated in our SMS action on number 4333.
Your personal data and third parties
Oxfam will never sell your personal data to third parties. We do share some personal data within partnerships when that is necessary in order to carry out our mission. In specific cases we also use systems or services of suppliers, where the supplier may also have access to data on our donors. In all cases we ensure that these parties offer sufficient guarantees in terms of privacy protection and security.
Your rights
We use your data to enable us to help you as well as possible and/or to inform you about our activities by email or telephone. You can always get access, without charge, to your data controlled by Oxfam Novib, and amend or delete this data where required. If you wish you can also get your contact, address and bank data from us in a machine-readable format, for example because you wish to pass this on to another organisation. You can also object to receiving targeted information about our services we give to you by email, telephone, post and/or SMS. You can do this by contacting the customer service department of Oxfam Novib by telephone, email or letter.
Email
If you have registered for our emails, each newsletter contains a link you can use to unsubscribe.
Is my data safe with Oxfam Novib?
Oxfam Novib has taken physical, technical and organisational measures to protect your personal data. We make use of a secured server that can be accessed by authorised persons only. Any data you enter on our online forms is sent securely. We engage third parties for the performance of our services. Where these third parties process personal data in the performance of their services, they do this in the capacity of processor. All our processors are obliged to protect your personal data. We conclude agreements with all our processors in which this is explicitly stated.
Cookies
Oxfam Novib uses cookies to makes its websites more personal and more user friendly. A cookie is a simple small file that is stored on the hard disk of your computer. You can read below which cookies we place and which choices you can make.
Functional cookies
Oxfam uses cookies to facilitate the full use of our webstore. If you do not accept them, you will only have limited access to our webstore.
Analytics cookies
Oxfam Novib uses Google Analytics to collect information about, for example, the date and time when you visit our websites and the pages you view. We use this data to improve our sites, to compile traffic statistics (such as the times of the day or days of the week when the websites attract most visitors) and to measure the popularity of the different parts of the site. We use this data in aggregate form only and cannot trace it to a computer or individual. We also use Visual Website Optimizer and Hotjar to test different versions of our websites and landing pages to find out which one works best.
You can install the Google Analytics Opt-out Browser Add-on to prevent our websites from passing on information about your visits to Google Analytics.
Social media cookies
Via our websites we offer access to different social media, such as Facebook, Twitter, LinkedIn and Google+. By means of so-called social plugins you can share our information with others or recommend it. These can be cookies intended to improve your user experience, but tracking cookies used to monitor surfing behaviour over a number of websites can also be placed.
We also have buttons and widgets of the social networks Facebook, Twitter, YouTube and Instagram, which makes it easy for you to share information about Oxfam Novib on social media. These buttons are code bits of the social media and use a cookie. This cookie remembers you are logged in, so that you do not have to log in to Twitter or Facebook each time you want to share something. You can view the privacy statements of Facebook, Twitter, Google+ and LinkedIn if you want to see what social media platforms do with personal data. Facebook and Twitter cookies are placed only if you are logged in to Facebook or Twitter when you visit the Oxfam Novib website and you have given permission for this.
By installing a program such as Disconnect for Chrome and Firefox, you can inactivate this function.
Personalisation of advertising
Oxfam Novib uses retargeting on Google (Doubleclick) and Facebook. We use this technology to make our advertising more relevant. It makes it possible to offer relevant advertisements to people who have previously shown an interest in campaigns or activities of Oxfam Novib on other websites Showing these advertisements on the pages of our partners is done by means of cookies and an analysis of previous user behaviour.
Via the links below you can find specific information about declining cookies for the most frequently used browsers:
Dutch Data Protection Authority
Under the privacy legislation, you have the right to submit a complaint to the Dutch Data Protection Authority about how we process personal data. You can contact the Dutch Data Protection Authority for this purpose.
Questions and comments
If you have any questions about our privacy statement, please contact our department Information & Service, PO Box 30919, 2500 GX The Hague 070 342 17 77 info@oxfamnovib.nl
Amendments to our privacy statement 
Oxfam Novib reserves the right to amend this Privacy Statement. We therefore recommend that you consult the privacy statement regularly, so that you remain up to date about any amendments.
Disclaimer – this is a translation of the original Privacy Policy in Dutch: https://www.oxfamnovib.nl/privacy
May 2018