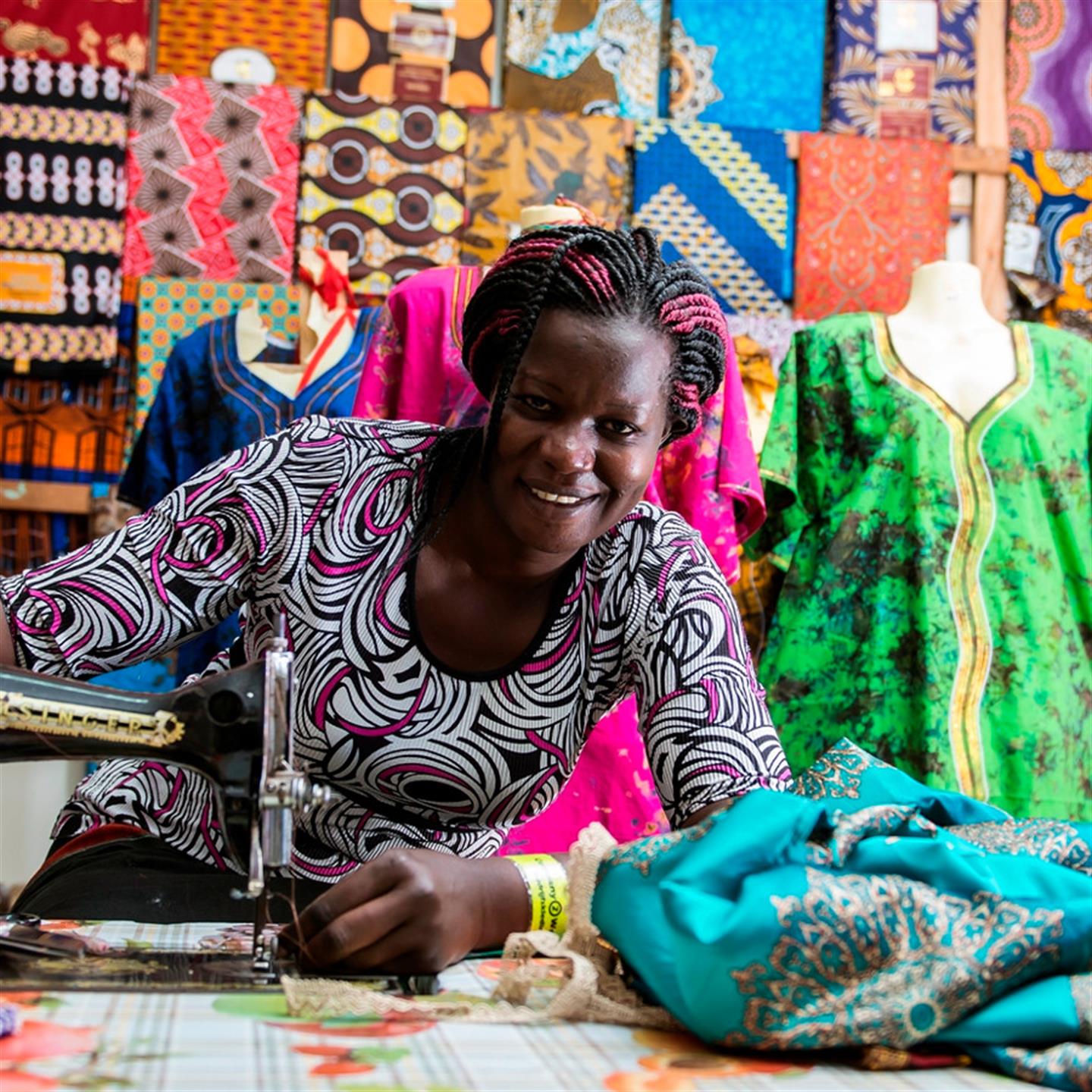 Foto: Julius Caesar Kasujja / Oxfam Novib
Oxfam Novib Fund
Oxfam Novib Fund (ONF) was established in 1998 by Oxfam Novib to support high potential, high-impact microfinance institutions worldwide. ONF supports financial institutions (MFIs) that focus on underserved markets and targets specific vulnerable groups: rural communities and female entrepreneurs. We only support MFIs with a proven inclusive, and responsible approach.           
Social Impact
Through the investments in 32 MFIs in 24 countries, we provided access to finance and other financial services to 71,000 microentrepreneurs; 73% of them are women, and 63% are based in rural areas. Most of the micro-entrepreneurs we thus supported live in Sub-Saharan Africa (47%) and Asia Pacific &CA (38%). See table below with figures as of Sep 21.

Where do we invest and who are our partners?
ONF supports Microfinance institutions (MFIs) that focus on underserved markets and target specific groups: rural communities, women borrowers. These institutions are often young and small, but they have significant potential. On reaching a certain scale, the financial intermediaries have the potential to graduate or 'jump' to other investment funds with a more conservative risk profile. See below table with portfolio distribution.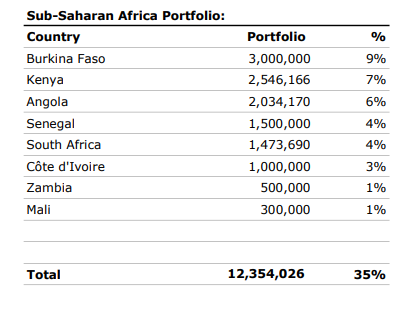 Do you want to know more about our clients? See here
Best practices
Oxfam Novib strives for transparency, accountability, and responsible behaviour in the microfinance sector. Triple Jump, an offspring, of Oxfam Novib, manages our fund ensuring that all our investments fulfill with our investment criteria and with in the global best practices on responsible investments. 
Please see our responsible investment criteria and compliance as of Sep 21.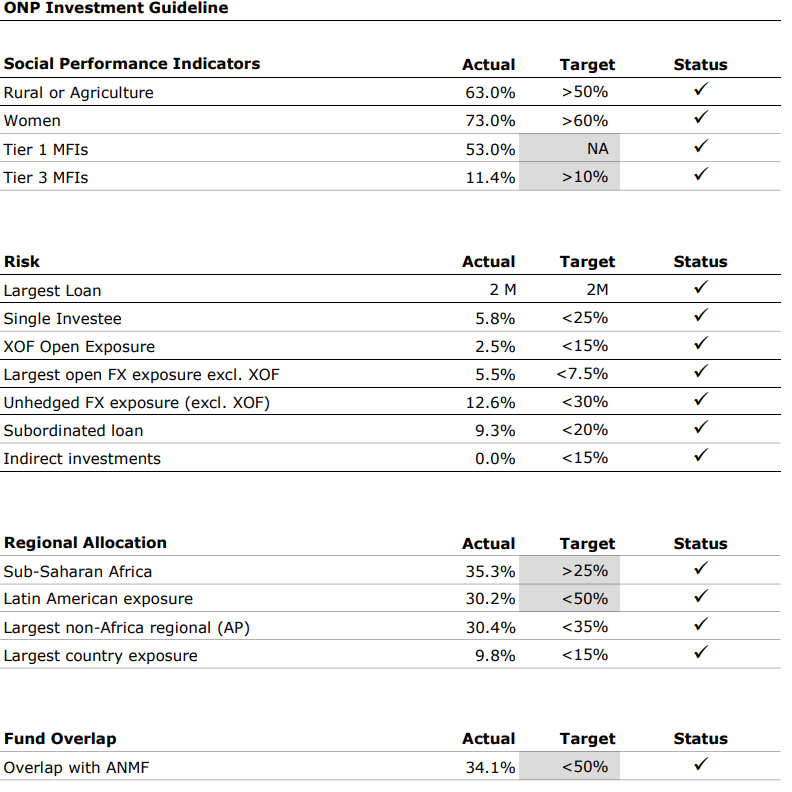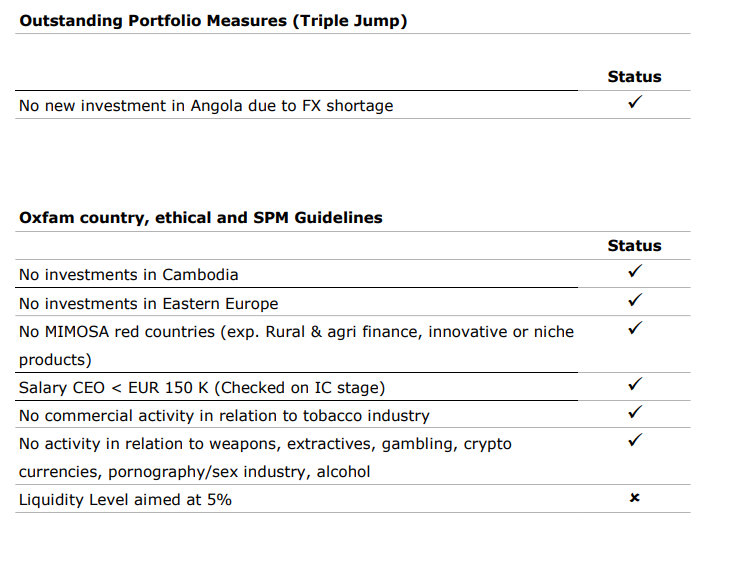 We guarantee that Environmental, Social, and Governance (ESG) criteria are applied across the entire investment process.
Responsible Investment Policy (triplejump.eu)
As a signatory of the United Nation's PRI and member of the European Microfinance Platform (e-MFP) we have an influential voice in the financial inclusion sector.