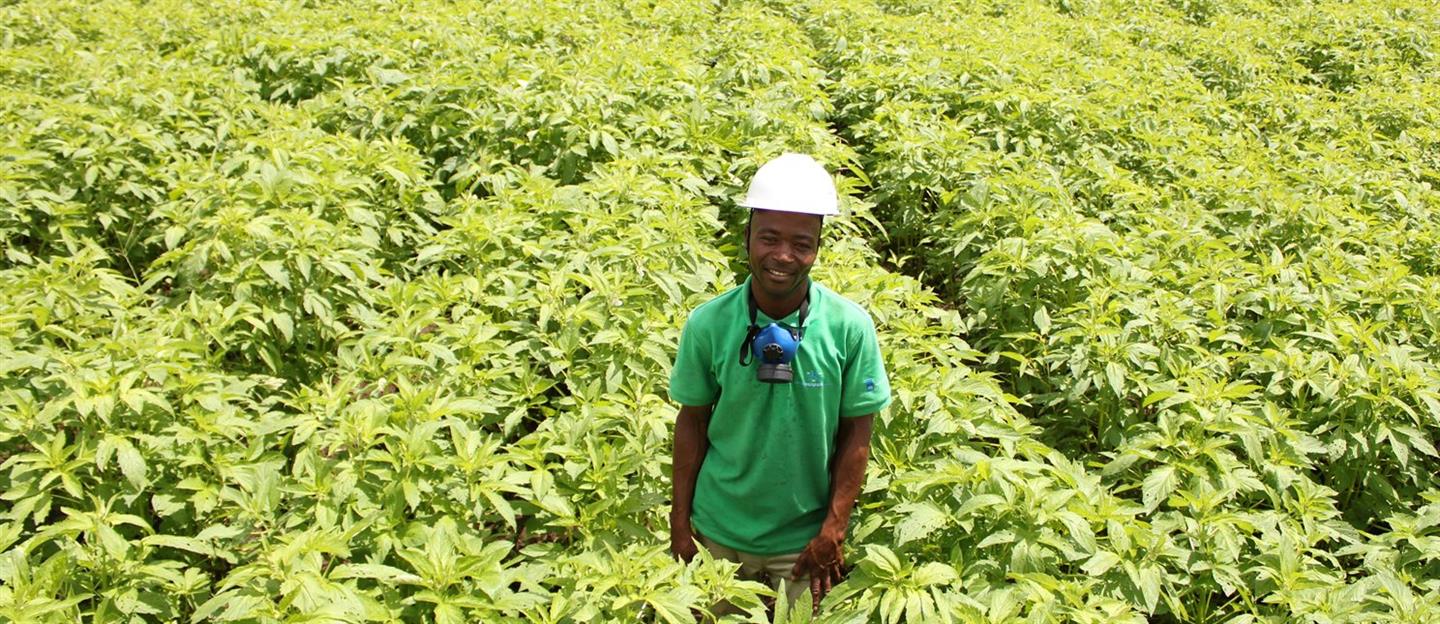 The story of António Reis
António Reis, a 34-year-old father of two, was born in Muaquiua in Mozambique. From a young age, with the guidance of his father, António decided to make his living through agriculture. He did not search out another source of income but instead dedicated himself to agricultural production.
Through this dedication, he managed to build his own house and began to work with a small milling machine. He now owns about twelve hectares of land, of which he was only fully using five hectares. That was, until the 2020/2021 agricultural season. In the year 2022, having had the opportunity to take part in the FAIR for ALL programme (through a partnership between Oxfam and partner NANA), António recognised the need to improve and expand his agricultural production. He focused on the production of sesame.
Techniques of planning
Through training on Agri-business and capacity building on business planning, António increased his knowledge. He decided to brand his products 'Wiwanana'. With the benefits of the technical assistance he received since the beginning of the agricultural season, he learned the techniques of planning and cultivation in rows, that allows him to better control the growth of his plants and expand his horizons as a producer.
António: "I didn't know how to produce in lines, before I just counted my steps. I made dimples and sowed. I knew it in my own way, but in the end I also suffered because as I sowed with other people, each one did as they saw fit. The important thing was to sow and germinate. Not anymore! Now I understand that I can control things and I can make better use of the land. Avoiding what happened in the past when many plants died. Now I know why."
Difference in income
Like other beneficiaries of the implementation of the FAIR for ALL programme, António benefited from mechanization services (tillage and harrowing) and this allowed him to notice the difference in income. He spent less than he would have spent on seasonal labor. This year, António has grown from five to eight hectares with sesame cultivation. In short, today he has greater ambitions: to become a consolidated businessman in the agribusiness arena.