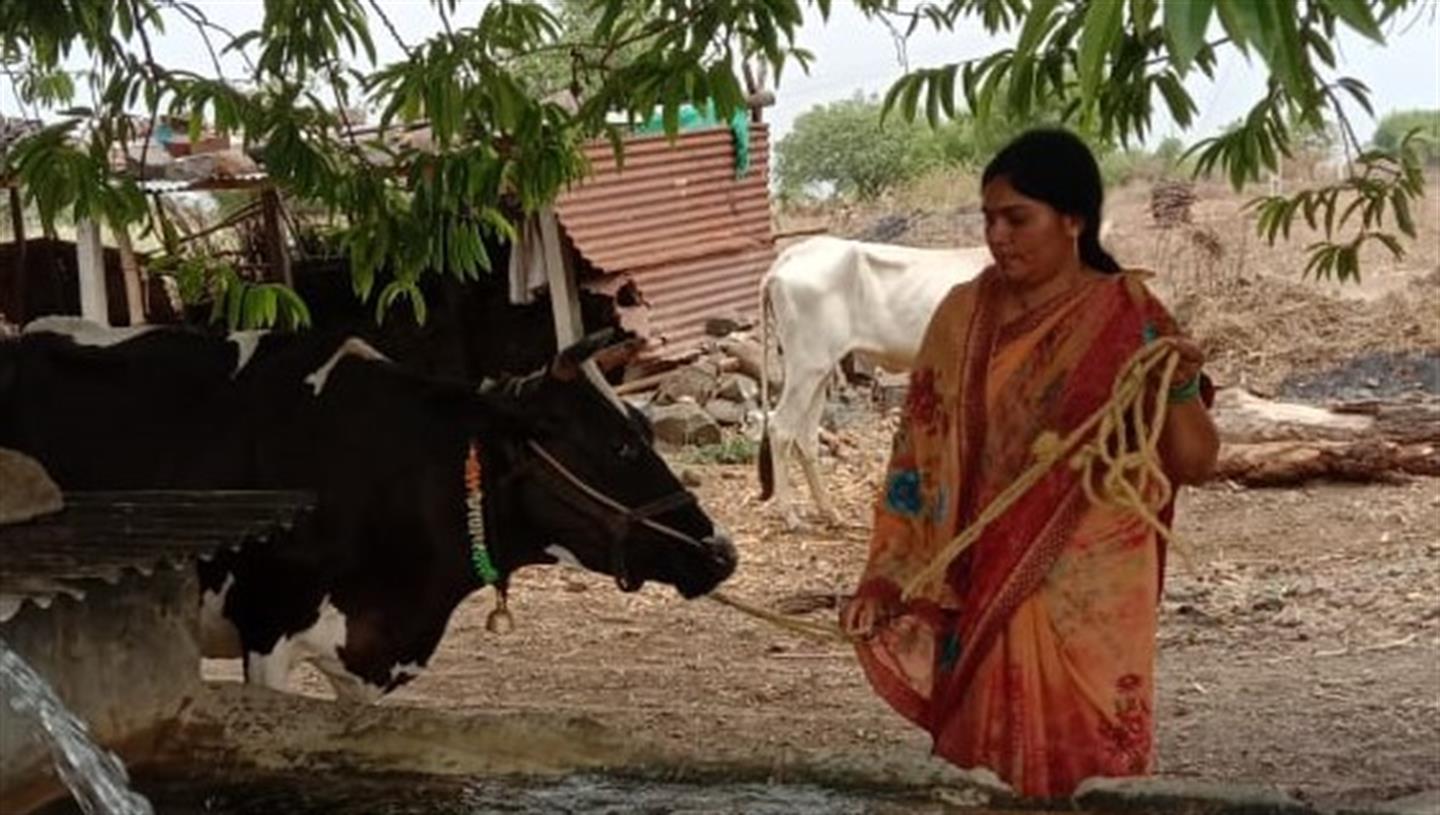 Homemaker to changemaker:
"Grassroots women can play important leadership roles in village development."
"Now I am more aware of the issues affecting me and my communities and know how to address them. I want to start new businesses through which grassroots women like me can earn and have money in their hands for decision making," says Sitabai Ramhari Bhore. She is a grassroots leader from Eda village in Osmanabad district of Maharashtra, India.
Sitabai Ramhari Bhore is a member of the Village Action Group (VAG). This group was formed by Swayam Shikshan Prayog (SSP), an organization working for grassroots women's empowerment and resilience building in climate change and disaster context across seven Indian states. The VAG, in each village, consists of 10-15 grassroots women leaders from different castes and marginalized groups who work as a village level advocacy and influencing group to identify community priorities and bring diverse voices and issues into public planning and decision making at the Gram Panchayat level (local government) for community development.
Meeting grassroots women
Sitabai has been associated with SSP for over six months since the beginning of the FAIR for ALL program. Prior to joining the VAG, she didn't have enough information and knowledge about existing government programs and schemes in her village related to agriculture and other entitlements. Since her involvement in the program she received different training on organic farming, entrepreneurship development and women's leadership. This helped her in meeting women from other villages and understanding the different issues that affect women and their communities. And also understand the important leadership roles that grassroots women can play in village development.
Better market price and earn profit
She has four acres of family land on which she started practicing organic farming on a small area, in addition to having her dairy business. Through the organic farming and dairy business, she is able to reduce the cost of purchasing farm inputs from the market. She now uses organic fertilizers from cow dung and home-grown/local seeds. She is also able to improve farm productivity and crop quality through seed germination tests. Due to the value-addition in her farm produce, which she was earlier unaware of, she is now able to sell it at a better market price and earn profit.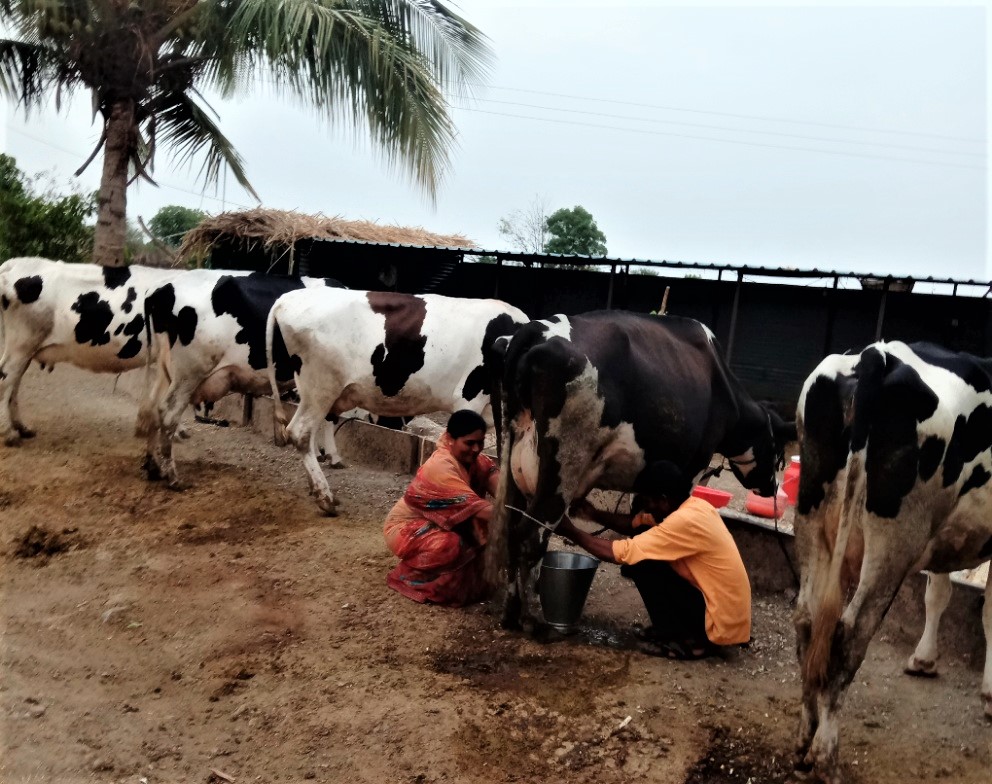 Mobilize women
But that's not all! As an active member and leader of the VAG, Sitabai mobilizes the community for awareness building, forms women farmers' groups and trains and mentors other women leaders. She trains on different resilience building practices; climate resilient agriculture and resilient livelihoods. She builds their leadership capacities to engage and work in collaboration with local government officials and financial institutions (like banks) to address community challenges. This was not easy. It took her about one month to mobilize the women in her village and convince their families to allow them to participate in meetings and training programs.
Large network
As a leader, trainer and mentor, Sitabai has transferred the learning and practices to more women within and outside her village. She builds a larger network and trusting relationships with them. Now, women leaders are being invited by the local government officials to join meetings and discussions concerning them and the community. She has supported grassroots women like her to access bank loans and repay their debts. She feels more confident and is able to make decisions on the farm. She is convincing her husband and family members to adopt climate resilient farming practices. These practices reduce costs and increase savings which could be used for children's education, health and other expenditures.
Ambitions
Over the next few months, Sitabai plans to know more about the different government schemes/programs so that she can link grassroots leaders with government programs. She also wants to understand the market better in order to support herself and more women to engage in market value-chains and sell their produce at a fair price. Creating a women's market is also one of her aspirations.
Swayam Shikshan Prayog (SSP) is a partner of our FAIR for ALL consortium partner: the Huairou Commission.