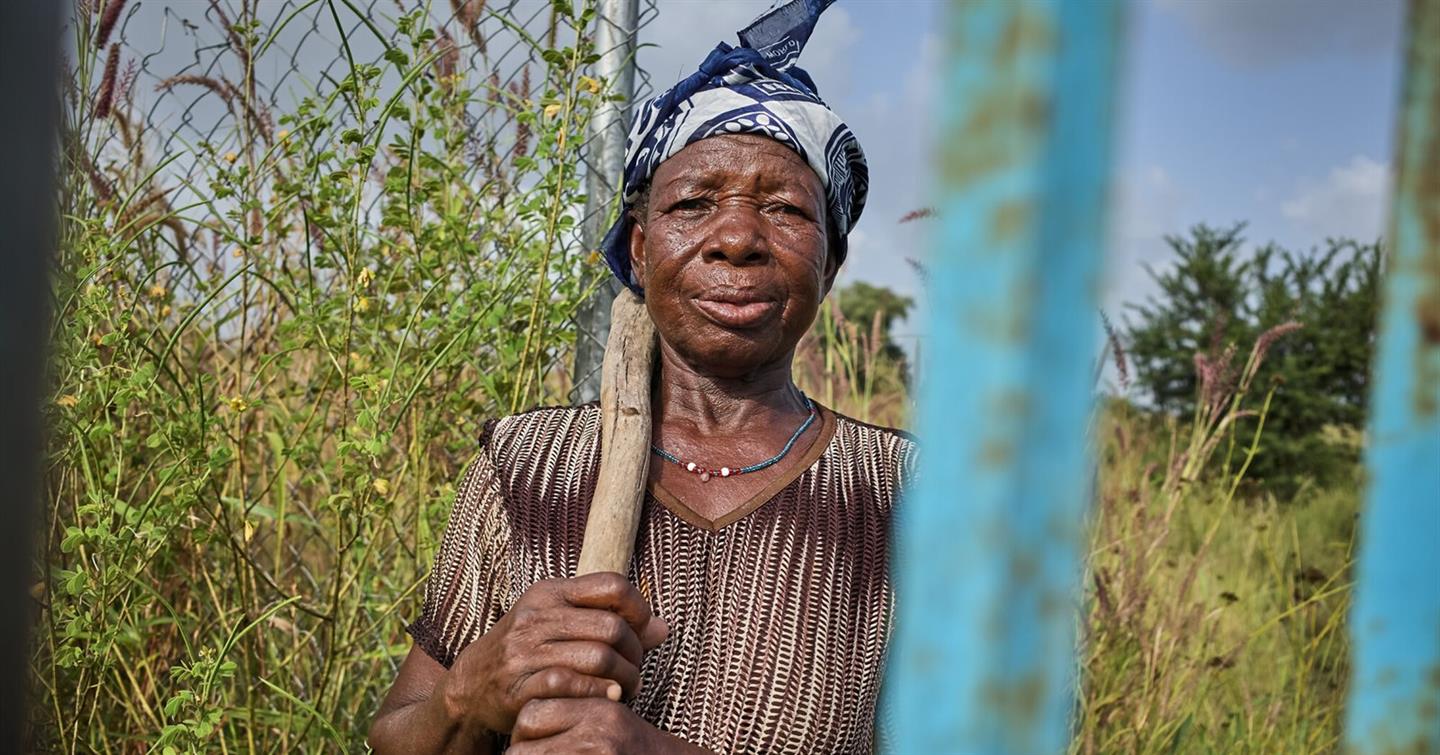 Foto: Kofi Acquah
FAIR for ALL first Annual Report 2021-2022
It's with pride that our consortium, including Huairou Commission, Third World Network-Africa, SOMO and Oxfam Novib, present our first annual report to the Dutch Ministry of Foreign Affairs.
We worked with more than 100 civil society organizations in 14 countries and two regions to jointly lay the foundations for FAIR for ALL. In this report, which covers the first 15 months of this partnership between the Dutch Ministry and our consortium, we explain and account for what we did to move closer to our strategic objective:
A strengthened civil society which is capable of creating space and mobilizing people across geographies, to demand and contribute to more inclusive and sustainable trade and value chains that respect human rights, protect the environment and promote women's economic empowerment.
In a nutshell, we work with and support civil society organizations (CSOs) to lobby and advocate for improved value chains at scale. Four mutually reinforcing pathways should contribute to the more responsible private sector (pathways 1 and 2) and the more accountable public sector (pathways 3 and 4) we need to achieve that goal.
The Songor Lagoon case that our report opens with demonstrates the power of grassroots communities joining forces with regional and national CSOs: TWN-Africa and Radio Ada uncovering 'secret' documents, local communities discussing the impact and mobilizing community members, and both working together to hold governments to account. Although the fight is not over yet, the mutual capacity strengthening and strategizing, the joint demands voiced and the solidarity generated are gains that Electrochem cannot take away from the communities.This is one example of what our partners have achieved in this first program year, and one of many described in this report.
What will you find in this report?
We will start with our efforts to pursue equal partnerships and organize learning and mutual capacity strengthening. Following a description of how we mainstreamed gender & inclusion and conflict sensitivity, we will describe how the global context and attacks on civic space have influenced the program. We will also highlight a few changes to our strategic partnership with the Ministry of Foreign Affairs.
In the second section, we will elaborate on the four pathways, including how we worked towards change, the main outcomes, and what we have learned so far. Each pathway is illustrated with a story, and we will wrap up the report with some overall lessons learned and a conclusion. In the annex, you will find a brief overview of results for each country.
Together with the accompanying financial report and program data —published daily on the Ministry of Foreign Affairs' dashboard by the consortium members and Oxfam's project browser, ATLAS, in accordance with Oxfam's commitment to the International Aid Transparency Initiative (IATI)—this annual report presents a broad picture of the challenges, successes, and upcoming opportunities for our dynamic work in an ever-changing world.