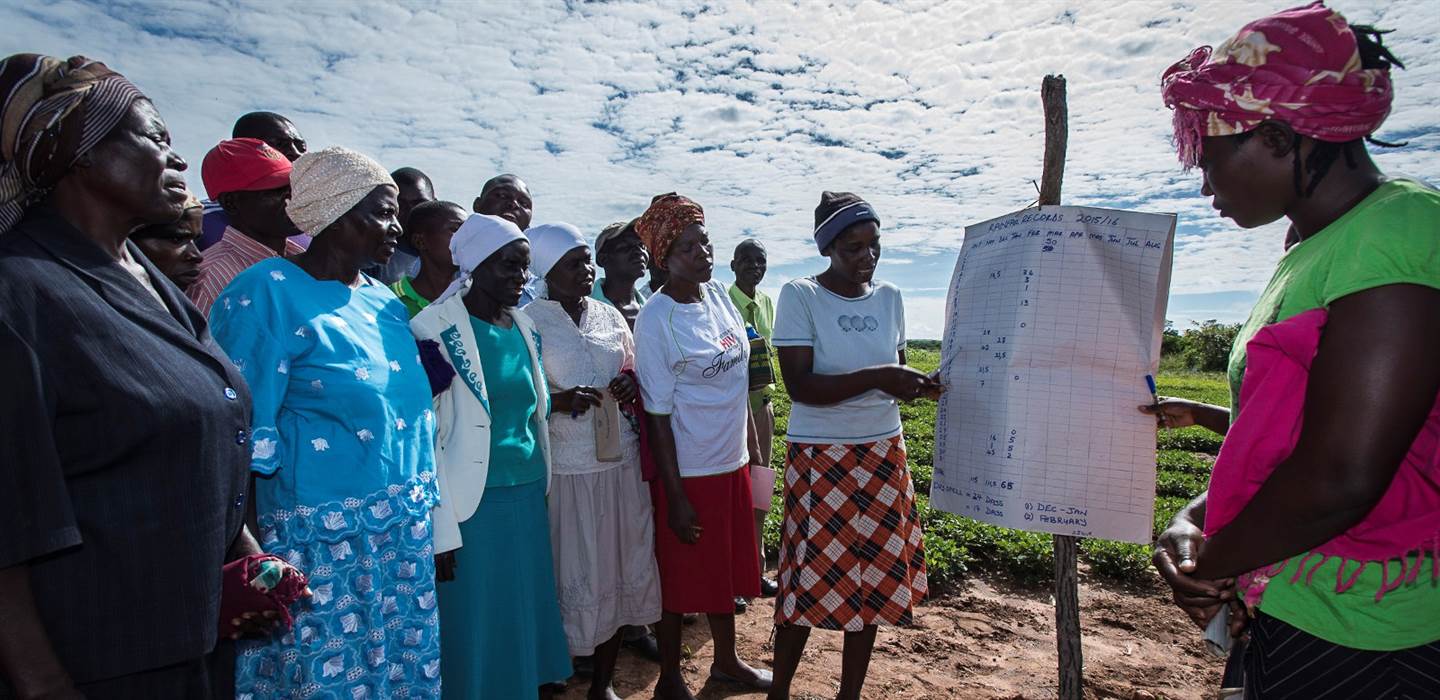 SD=HS
Sowing Diversity = Harvesting Security (SD=HS) contributes to the empowerment of resource disadvantaged communities. The program aims to develop capacities and supports communities to claim their rights. This enables people to manage biodiversity in the context of adapting to climate change.
Everyone needs to eat. Yet some 795 million people do not have enough food to lead a healthy, active life. Modern food, and the way it is produced, traded, distributed, consumed and wasted at present is not sustainable. Following current trends, by 2050 the demand for food will increase by 70%. At the heart of our broken food system are issues such as unequal power relations and gender inequality, insufficient good governance, climate change, decreasing biodiversity, inequitable access to land, water and seeds, lack of investment in smallholder farmers and volatile food prices.
SD=HS is implemented by a unique (in size and global coverage) consortium of eight international organizations: ANDES, CTDT, GRAIN, ETC Group, TWN, SOUTHCENTER, SEARICE and Oxfam Novib. The scope of this consortium enables us to influence local and global policies and institutions on both access to and sustainable use of plant genetic resources for food and agriculture, in order to achieve food and nutrition security.
Rather than simply sharing technology, or training farmers to produce seeds for distribution to other farmers, the program is centered on people's capacities to organize, learn and engage in changing times. Some of the initiatives include:
Farmer field schools as the tried and tested method where local farmers collectively learn to define problems and seek solutions. With the support of scientists and regional technicians, farmers learn breeding techniques, they test new seeds and share observations.
Farmer seed enterprises, public-private partnerships that bring farmers' seed innovations to a wider market, as well as improve farmers' access to good quality and diverse seeds.
The empowerment of women as the ones who produce most of the world's food, while they also tend to benefit the least from the harvest.
Policy influencing, because farmer-managed seed systems require constructive policies in order to be sustainable. We connect farmers to high-level global stakeholders and influence several national and global policy-making processes.
For more information about the SD=HS program, please visit our website or have a look at our factsheet! 
The SD=HS program is grateful for its generous help from donors SIDA, the Dutch Ministry of Foreign Affairs and the (Dutch) National Postcode Lottery.