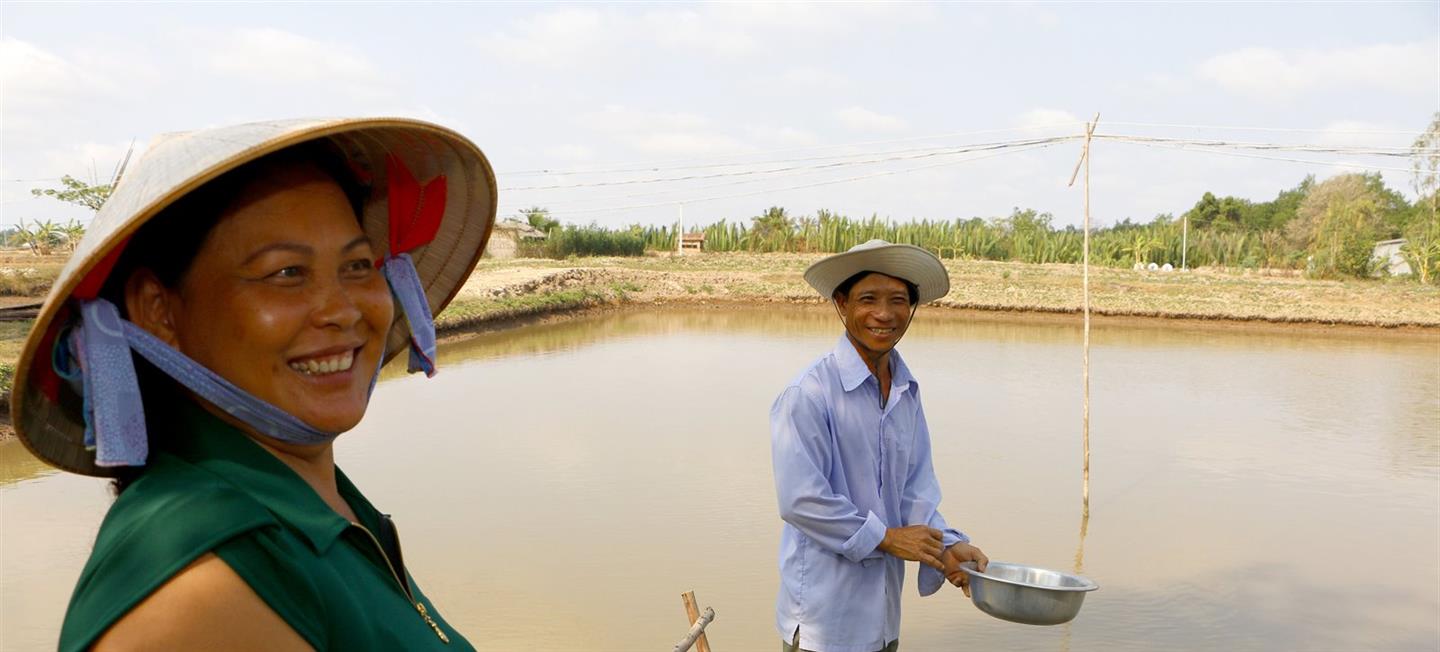 Foto: Pablo Tosco
GRAISEA
GRAISEA is a program working to ensure respect for human rights and inclusion of small-scale producers in Asian agricultural value chains. GRAISEA started in 2015 and is now in its second phase. The program operates in five countries (Cambodia, Indonesia, Pakistan, Philippines, Vietnam) and combines partnerships between small scale producers and frontrunning private companies, with regional and global advocacy on responsible business conduct towards governments, the Association of South East Asia Nations (ASEAN), multi-stakeholder initiatives and Asian agribusiness.
The programme:
The private sector plays a central role in reducing poverty, offering employment and incomes worldwide. It can have enormous positive impacts, but it can also compete with local communities and small-scale farmers for increasingly scarce natural resources, sustain a race to the bottom by dictating prices and pushing down costs of production improvements to the producers, harm the environment, and through further market concentration dictate the terms of trade. GRAISEA works with Asian agribusiness towards win-win solutions: business models that benefit both small scale producers and private sector and that are socially, economically and environmentally sustainable. Women's empowerment and climate resilience are specific focus areas. 
It does so by:
Working with frontrunning companies to demonstrate gender transformative and responsible agribusiness models for small-scale producers, in particular women in the value chains of rice and seafood (shrimp aquaculture);
Using these models to advocate for inclusive and responsible agribusiness policies and practices in leading agribusiness companies and in multi-stakeholder initiatives such as the Sustainable Rice Platform (SRP), and the Aquaculture Stewardship Council (ASC), and for enabling regulatory frameworks in ASEAN and its member states.
GRAISEA is funded by the Embassy of Sweden in Bangkok plus a number of local and international private sector partners (in kind and direct financial contributions). It operates in five countrieswith Oxfam offices and  a variety of  local country partners. For its regional and global advocacy it works with five regional partners (CSR Asia, Institute for Social Entrepreneurship in Asia [ISEA], Asian Seafood Improvement Collaborative (ASIC), Business and Human Rights Resource Centre Asia (BHRRC), Women's voices in South East Asia (WEAVE).
Influencing the rice sector
The Sustainable Rice Platform (SRP) is a multi-stakeholder initiative in which more than 100 rice companies (local processors, traders, manufacturers, retailers) governments, NGOs and research institutes convene. It  was started by the United Nations Environment Programme (UNEP) and the International Rice Research Institute (IRRI) in 2011. It seeks to promote resource efficiency and sustainability both on-farm and throughout the rice value chain. On the basis of pilots in Cambodia, Pakistan and Vietnam, GRAISEA provides input into the SRP discussions: e.g in the establishment of guidelines for sustainable rice production and trade, which are promoting gender equality, which are accessible for small scale rice producers, which provide fair working conditions and decent incomes, and which strengthen climate resilience.
Facts:
Name: Gender Transformative and Responsible Agribusiness Investments in South East Asia, second phase (GRAISEA2)
Period:  2018 - 2023
Target groups: Small-scale producers especially women, Asian agribusiness companies and multi-stakeholder initiatives, ASEAN Ministers of Agriculture and of Forestry
Location: The program is implemented in Cambodia, Indonesia, Pakistan, Philippines, and Vietnam; the Programme Management Unit is based in Bangkok
Budget: USD 9 million
Contact:
GRAISEA is coordinated by an Oxfam Great Britain Programme Management Unit (PMU) based in Bangkok, Thailand. Oxfam Novib's ALIVE team provides advisory services especially related to inclusive value chain development and gender transformation. Contact person: henk.peters@oxfamnovib.nl .