Foto: Gideon Mendel/Oxfam
Empowering Local and National Humanitarian Actors (ELNHA)
The ELNHA project aims at a better sharing of power and resources in the humanitarian sector between international and local humanitarian actors, to improve the effectiveness and appropriateness of humanitarian response.
There is growing support for a shift of power and resources to international and local humanitarian actors (LNHA). They are the first responders when crisis hits, know the local context better than international actors, are well connected to the affected communities and have the legitimacy to act. This makes them the best placed to provide timely, cost-effective and appropriate humanitarian assistance. Oxfam believes in a new humanitarian model that gives responsibility and leadership to local and national humanitarian actors. To achieve the envisioned change in the humanitarian sector, the ELNHA project is pursuing three main strategies in parallel.
First, the capacity of LNHAs is strengthened so that they can lead humanitarian action (STRENGTH).
Secondly, LNHA are given the voice to create a strong domestic humanitarian agenda in their countries (VOICE).
Thirdly, international NGOs and donors are influenced, based on solid evidence, so that they provide more space and means to LNHA to lead humanitarian action (SPACE).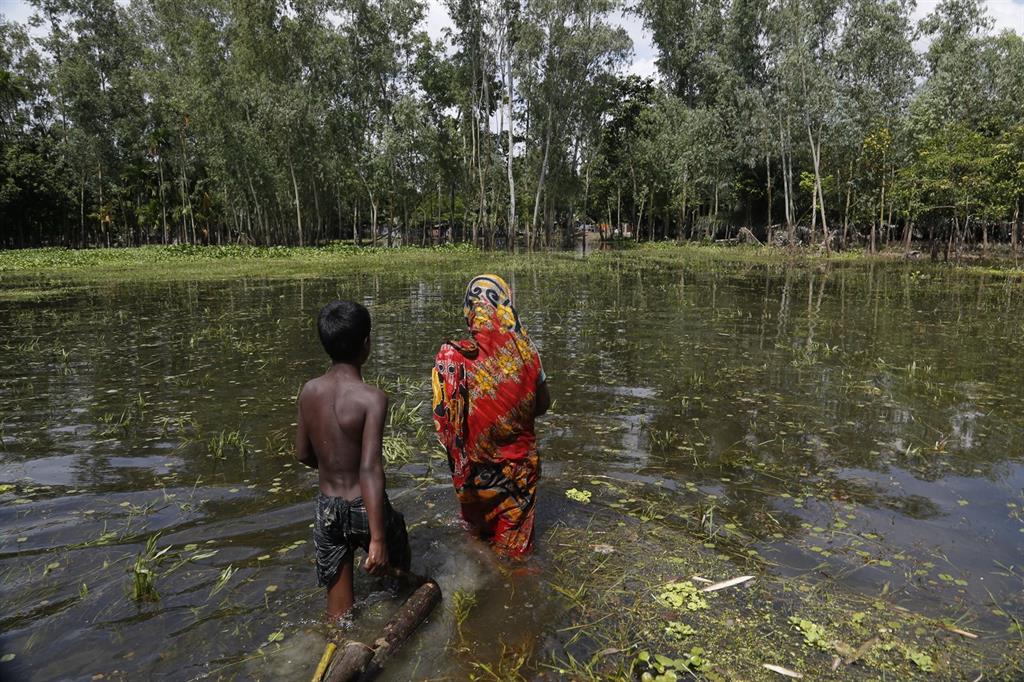 Falmuti and a family member wading through water which has flooded the land. Jamuna River Delta, Bangladesh. 
ELNHA focuses on two countries, Bangladesh and Uganda, both at risk of humanitarian crises, either due to refugee influx or natural disasters. Capacity building and influencing activities are undertaken at national level and in selected districts (6 in Uganda and 9 in Bangladesh).
One mechanism used for building "Strength" is ELNHA's Humanitarian Capacity Development Fund (HCDF), to which local actors can submit proposals to fund capacity development activities. "Voice" is promoted both at the collective and organizational levels: coordination and collaboration amongst LNHAs are strengthened as a way of fostering collective influence; at the same time, the Humanitarian Response Grant Facility (HRGF) set up by ELNHA provides the opportunity for individual LNHAs to demonstrate their ability to design and implement quality humanitarian projects, and enhancing their individual voices. ELNHA's influencing and engagement activities at global level aim at having international donors and INGOs adapting their policies, strategies and systems to give more space to LNHAs. ELNHA also strives at acting as a role model, by actively supporting the participation of LNHAs representatives to global debate spaces whenever an opportunity arises. 
Facts:
Project name: Empowering Local and National Humanitarian Actors
Project period: January, 2016 – December 2018
Target group:  local and national humanitarian actors (LNHAs)
Location:  Uganda and Bangladesh
Number of local actors engaged: 90 in Bangladesh and 60 in Uganda

The project is funded by IKEA Foundation. 
Contact:
Petra Righetti, Global Program Manager, ELNHA