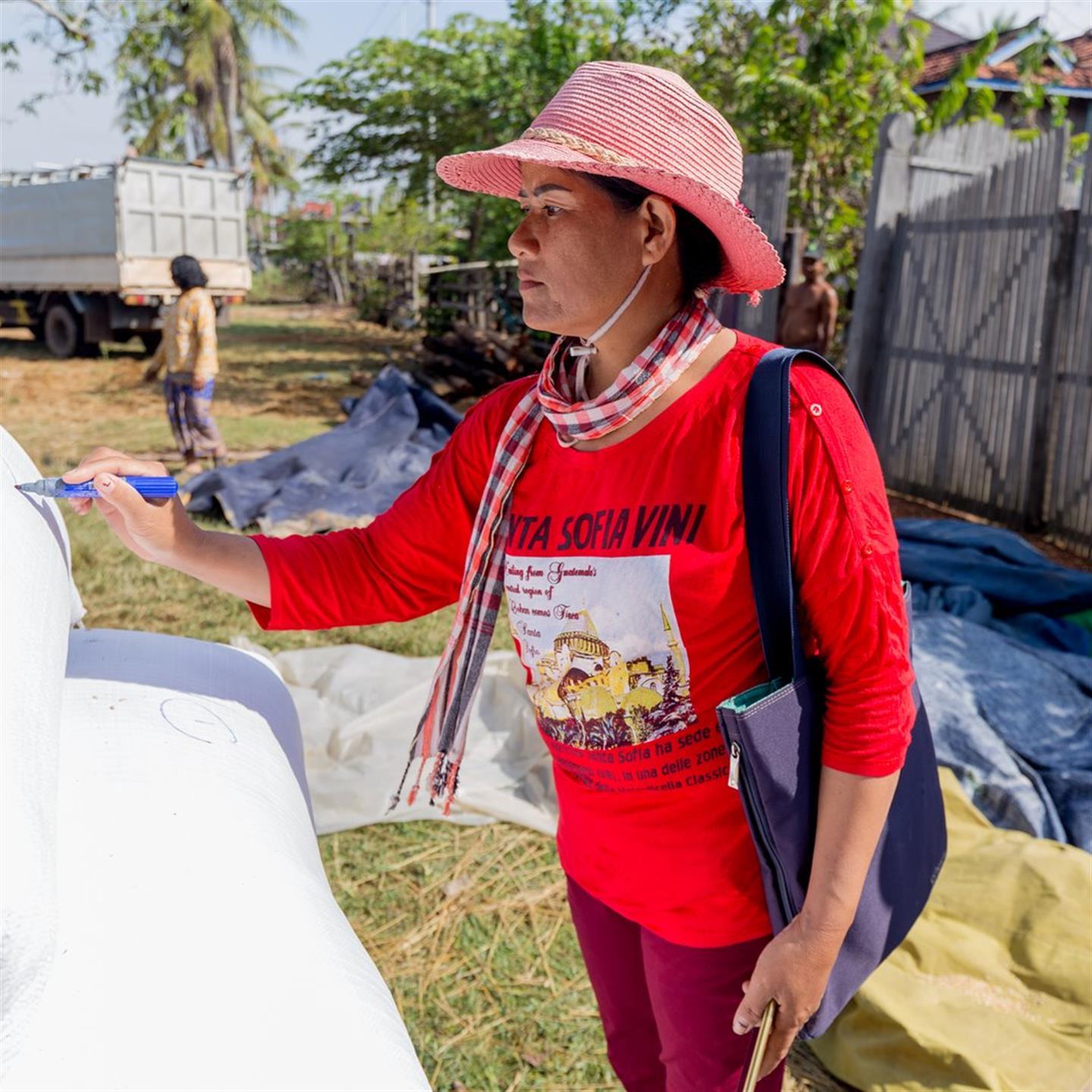 Blockchain for Livelihoods from Organic Cambodian Rice (BlocRice)
In 2018, a consortium consisting of consultancy firm Schuttelaar & Partners, Cambodian rice processor AmruRice Plc., Dutch rice cake producer SanoRice BV, and Oxfam embarked on a pilot project partly financed by the Oxfam Novib Innovation Fund. The pilot showed that blockchain technology can be applied for efficient and effective monitoring on social production conditions in international chains. The farmer payment was independently monitored: were rice farmers paid, and if so, were they paid in time and paid according to contract conditions? This monitoring appeared to be trustworthy and based on the direct inputs of farmers themselves, without influence and interference of third parties. Yet, a pilot needs upscaling to a trade volume that makes it commercially viable for chain partners to invest in the blockchain infrastructure and its trade monitoring. Therefore, the existing consortium included an additional trader and two retail parties so that such an upscaling could be effectuated. Early 2020 with subsidy from the Fund for Responsible Business from the Netherlands Government, the broadened consortium started BlocRice II.
The project:
BlocRice II builds upon a focused human rights impact assessment of the organic rice value chain from Cambodia to Europe. The salient risks found in the value chain were the existing living income gap and the lack of transparent exchange of data within the chain. The consortium develops a strategy addressing both risks and increasing social responsibility in business practise. Issues hindering farmers in reaching a living income will be taken up at the farmer as well as at the cooperative level (such as increasing farm productivity, farm diversification, reducing post-harvest losses, credit costs). Chain partners will be provided with transparent data through a user-friendly app and electronic dashboard. The latter will be powered by an open blockchain structure that can be used for consumer or public communication. This strategy will be implemented over the 2020-21 and 2021-22 production cycles and the effectiveness of the use of blockchain technology will be closely monitored. The blockchain infrastructure is expected to be useful in many international food chains and will be compatible with private blockchains increasingly applied for traceability purposes.
Facts:
Project name: Blockchain for Livelihoods from Organic Cambodian Rice (BlocRice II)      
Project period: 2020-2022
Target group: Rice farmers in Preah Vihear and beyond
Location: Preah Vihear, Cambodia
Budget: €650,000
Contact:
Technical advisor from Oxfam Novib to this project is Rogier Verschoor rogier.verschoor@oxfamnovib.nl
For more information please see this link