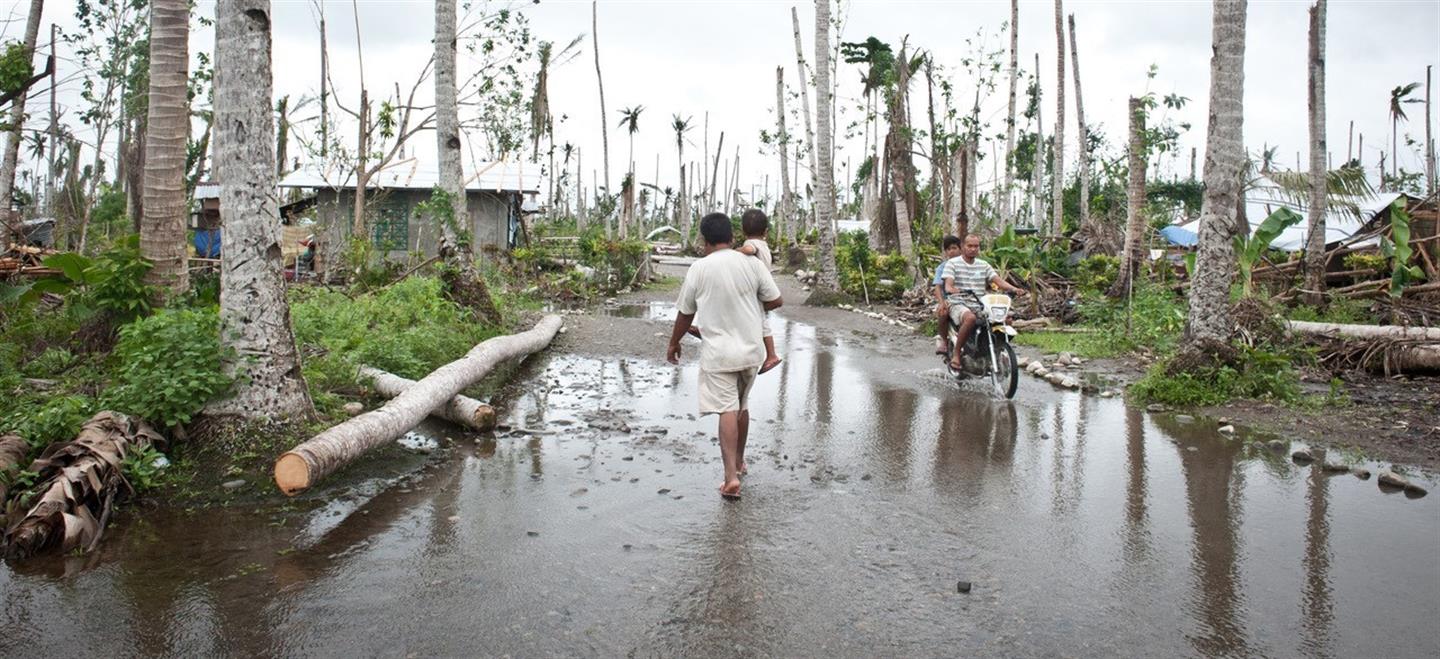 B-READY Project
Preparedness for natural disasters to increase resilience of the most vulnerable
Oxfam Novib and its partners support vulnerable people to prepare for disasters before they hit by giving them early access to cash and financial services.
The project:
For many years, Oxfam is involved in cash transfers as a way to increase resilience of poor people who are victim of a natural disaster. In 2018, Oxfam distributed cash for about EUR45 million in 35 countries. In January 2019, Oxfam Novib and its partners PLAN International, Global Parametrics and local partners started the pilot B-Ready Program in the Philippines. It tests the impact of cash transfer through debit cards on the resilience of the most vulnerable people before a typhoon comes in. The forecast of the path of the typhoon and intensity is based on modelling of weather data by Global Parametrics.
The availability of cash before and after a disaster is important to increase the resilience of poor people and cash transfer is a cheaper way to support them than through the regular humanitarian aid. The Red Cross estimates that for each dollar spent on disaster preparedness, an average of four dollars is saved on disaster response and recovery. Oxfam believes that financial services providers also have a role to play in forecast based finance (FbF) to support their clients and others with financial products to prepare for natural disasters. Humanitarian aid will increase in the future as natural disasters will increase in number and intensity. Preparedness reduces costs. Financial services providers can add to this by developing business models focused on financial products for their clients to be used before and after disasters.
After the pilot of the B-Ready Program with forecast based cash transfers, we will work with financial services providers to develop business models and financial products to support the poor in events of natural disasters. Experiences of VFI in the Philippines indicate a strong increase in demand for recovery loans after a natural disaster has taken place. The necessary liquidity for that can be supplied by the Natural Disaster Fund, managed by Global Parametrics. Our intention is that FSPs also can draw on that fund to support preparedness of their clients in the wake of a natural disaster, to answer an increased demand for preparedness loans and early access to savings accounts.
Facts:
Project name: B-Ready Project, Building Resilient, Adaptive and Disaster Ready Communities
Project period:  1st January, 2019  - 31st December 2020
Target group:  Poor people 
Location: Philippines
Budget: €610,464
Contact:
Transparent and Accountable Finance Team, Oxfam Novib. Contact person: Tamara Campero, tamara.campero@oxfamnovib.nl