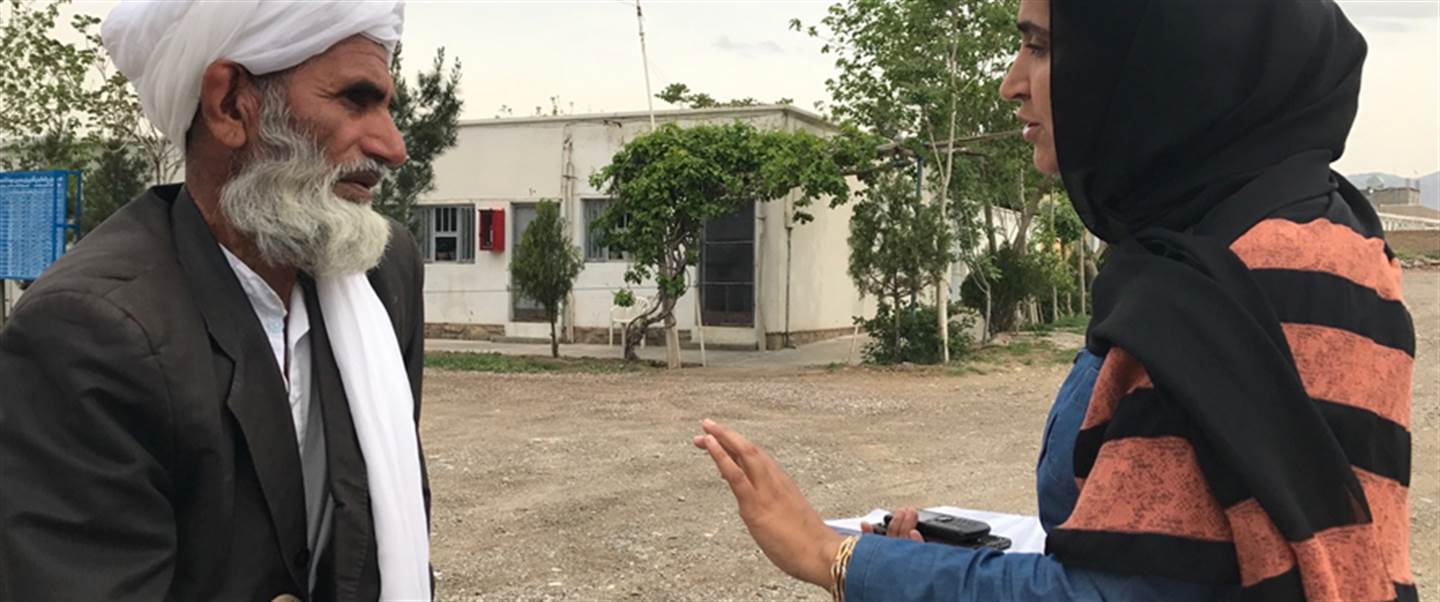 Foto: Evelien Schotsman - Oxfam Novib
The story of the Safhe Jadid project
A new page on women, peace and security
Safhe Jadid means 'new page' in Dari, one of Afghanistan's official languages. It is the name of a project led by Oxfam in Afghanistan, implemented by three Afghan and two international organizations, to realize the country's '1325' objectives. Almost 20 years ago, the UN Security Council adopted its Resolution 1325 on women, peace and security. It became an important entry point for organizations that advocate for inclusive peacebuilding and security, and for better protection of women and girls in conflicts.
Include women in Afghan peace talks.
Increasing access to justice and security for Afghan women
In 2018/19 the project partners trained 2,200 civil servants and members of civil society organizations in six Afghan provinces. We educated them on good governance, influencing, social media, and of course on '1325'. But also on formal and informal justice, since in Afghanistan community elders and religious leaders still play an important role in solving conflicts in their communities.
We trained community council members on legal issues and the rule of law, to improve the protection mechanisms and access to justice for women. And we organized discussions with government officials, to link formal and informal justice.
Hear the story of Zarmina Alkozay, legl protection lawyer and activist from Herat province in Afghanistan:
Video
Op deze plek staat een YouTube video. YouTube plaatst cookies.
Als je die hier wilt bekijken, kies dan bij cookie-instellingen dat je social media cookies accepteert.
Of bekijk de video buiten deze site op YouTube.
Donor: Dutch Ministry of Foreign Affairs