Questioning Women's 'Empowerment': What does it Actually mean to unleash Women Farmers' Potential?
Imagine you are not allowed to own a house or piece of land. And imagine this is solely related to your sex – you, being a woman. How would you feel?
Rural women represent a quarter of the world's population. They make up 40-50% of the agricultural labor in Sub-Saharan Africa and some developing countries. In some countries, they are even the majority.|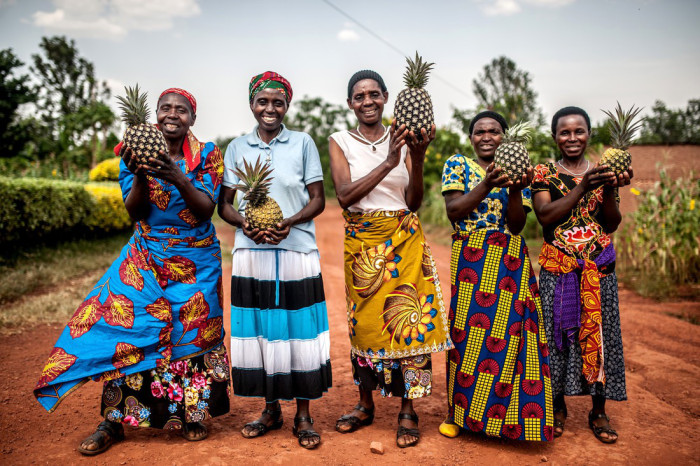 They are excluded on two levels – as smallholder farmers and as women.
Climate change negatively impacts agricultural production in large areas of the developing world. Therefore, it is necessary to strengthen the resilience of smallholder farmers towards climate change in order to eliminate rural poverty. In turn, the latter is essential to eradicate global poverty and hunger. However, the already low levels of government spending on agriculture and climate change barely reach the 475 million smallholder farm families in developing countries.
On top of that, women farmers face discrimination due to social norms or laws and regulations that place men above women. For instance, in Tanzania, it is allowed by law but socially almost impossible, for a woman to own land.
Due to this unequal distribution, women farmers are 20 to 30 percent less productive than male farmers and also rely more on resources and technologies that are sensitive to climate hazards. However, equalizing the gender gap is estimated to boost agricultural output and decrease global undernourishment by up to 17%. Thus, their productivity would increase and further improve food security.
Women smallholder farmers are, together with men smallholder farmers, part of the solution to world hunger and key to poverty reduction and the fight against climate change. Therefore, they need to be better supported and have better access to resources.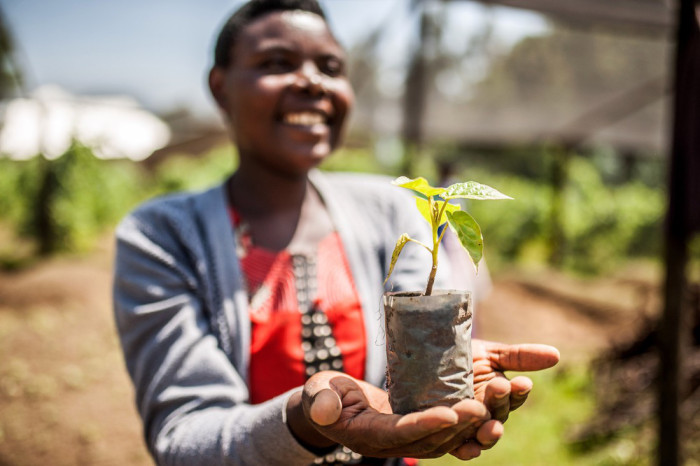 How to unleash women farmers' potential?
It is clear women farmers need to be 'empowered'. The question remains how to make that happen. You could donate $100 to empower a woman by giving her a sewing machine according to India Partners. For $390, you can give an "enterpriser basket" to a woman in Africa, including fish, rabbits and silkworm – on Heifer's website. These common donation strategies are meant to be enabling these women to take their first steps towards their empowerment.
But does sending money to developing countries for sewing machines and fish by us –  Western donors – really change their lives? Even though it certainly contributes to giving women a "startup capital for a small business" to solely face this issue with this approach is insufficient, as it does not tackle the root of the issue, which is gender inequality. The issue of women's empowerment is political and cannot be treated in a solely apolitical manner. Only focusing on the economic side of development work, is seeing half the picture. It's time to change the 'empowerment' conversation: Empowerment also needs to mean addressing governance, gender, power failures and injustices! Allowing women to speak out for themselves in society is a crucial part of this, as well as development programs being evaluated on whether they enable women to increase their potential for political mobilization, which eventually leads to sustainable gender equality.
The Female Food Hero Competition – Oxfam's involvement
That's why Oxfam in Tanzania started the Female Food Hero Competition in 2011, a reality-TV show where African women farmers compete by showcasing their best sustainable agricultural practices and how they adapt to the climate change challenges. The competition takes place in several African countries, such as Tanzania, Nigeria and Ethiopia, and reaches more than 20 million viewers per season in Tanzania alone. The winners of the competition also leave their farms to reach out to policy makers and government officials in Brussels and Washington DC, as well as in their home countries to convey their message: it is crucial for policy makers to dedicate more public resources investing in the agricultural sector, and include and focus on women small-scale producers within agricultural projects.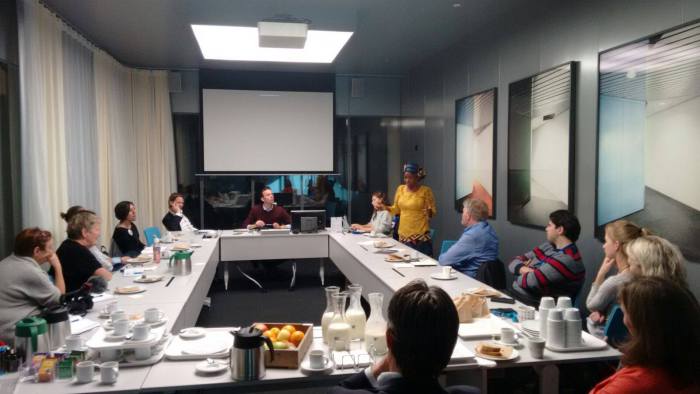 This program leads to:
women local farmers having deeper ties with regional and national governments
governments and stakeholders focusing more on agriculture and small-holder farmers
the women's farmers' voices are being heard and are changing the mindsets of their community as well as powerful global agriculture actors.
In that manner, Oxfam provides them a platform which transforms strong African women farmers into advocates for agriculture issues and elevates the profile of women farmers nationwide as strong, capable contributors to society. By allowing them to have a voice in society, they can finally also claim their rights to land. Maria Mbuya,winner of the Tanzanian Female food heroes 2016 will soon with the help of Oxfam receive her own piece of land.
The word 'women empowerment' is not adequate and should be replaced with 'unleashing women's potential' – as these women are already strong and simply need the right support and platform to speak up!
Let's celebrate women small-scale farmers as role models for their community and their country! Genuine support to women small-scale farmers is necessary from initiatives such as Oxfam's Female Food Heroes competition, as well as from public funds from local governments in developing countries, and policy makers in donor countries, such as the Netherlands and at the EU level – to invest more in agricultural projects with a strong focus on gender. This could unleash the potential of hundreds of millions to effectively reduce poverty and hunger, while building countries' resilience to climate change and altering the gender inequality in the long term!
This article was written by Julia Ertl. Julia is intern for the GROW team.
Contact Julia on LinkedIn!
Want to know more about this topic? Read on here: