The Impact Measurement and Knowledge Team
The Oxfam Novib Impact Measurement & Knowledge team supports the measurement and understanding of our project impacts around the world. Meet the team of experienced impact measurers!
Rik Linssen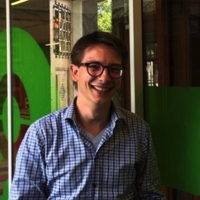 Rik is an impact measurement specialist focusing on quantitative research. His work at Oxfam Novib mainly focuses on advising on research designs, methodologies, and techniques for several impact measurement projects in Africa and Asia. Additionally, Rik is a member of Oxfam Novib's datalab team. At datalab, Rik works on data models, data analytics, and user-testing the services that datalab develops. Previously, Rik worked as a statistical researcher at Statistics Netherlands (CBS). He holds an MSc degree in Socio-cultural sciences from Radboud University Nijmegen and a PhD in Political Science from Maastricht University.
Anne Oudes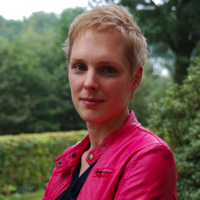 Anne designs and implements qualitative research and impact measurement trajectories. She also coordinates monitoring, evaluation, accountability and learning within the Strategic Partnership programme "Towards a Worldwide Influencing Network". Anne has expertise in various evaluation and research methods, such as Outcome Harvesting, Stories of Change and diary keeping methods. With a background in sustainable development and fair value chains, she has previously worked at the Dutch Ministry of Foreign Affairs and Simavi. Before joining Oxfam Novib in 2014, Anne spent three years in Rwanda as a monitoring and evaluation expert. Anne holds a Research Master's degree in Social Sciences (cum laude) from the University of Amsterdam.
Saskia van Veen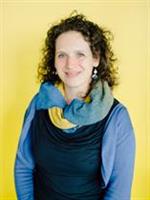 Saskia is an impact measurement and knowledge specialist at Oxfam Novib. She has a background in academics, where she conducted research focussing on the inclusion of persons with disabilities and global health at the Athena Institute of the Vrije Universiteit (VU) Amsterdam. In her work, she specialises in mixed-method approaches to impact measurement and facilitating a learning process around them. Her thematic focus areas include: citizen's voices, social norms that perpetuate violence against women and girls, and youth employment. Saskia has a Master's degree in International Public Health and a PhD related to learning- and knowledge co-creation and inclusive development for persons with disabilities. Outside of work, Saskia enjoys international cuisine and playing sports, such as running, bootcamp, ice hockey, and balancing all of this with quality family time.
Karen van Zaal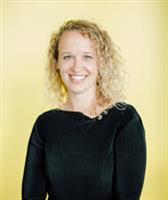 Karen is an impact measurement specialist focusing on quantitative (social and economic) impact measurement. At Oxfam Novib, Karen works on diverse projects, such as the WEMAN programme in Rwanda, DR Congo and Burundi, and the More Than Brides Alliance programme in Pakistan. Prior to joining Oxfam Novib in 2015, Karen worked as a researcher at the department of Development Economics of Wageningen University and Research Centre, as well as a project coordinator of monitoring and evaluation at BRAC Sierra Leone, where she conducted an impact assessment of the microfinance services of BRAC Sierra Leone. Karen holds a Master's degree in Development Economics from Wageningen University. She enjoys exploring the world and creating new memories, while staying grounded with humor, meditation and yoga. 
Patrick Guyer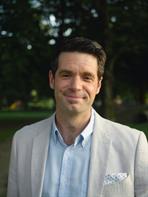 Patrick Guyer joined Oxfam Novib as an impact measurement specialist in 2017. Prior to this, he spent six years with Measure of America, a project of the Social Science Research Council in New York, where he served as Chief Statistician. As principal at Chiffrephile Consulting in Amsterdam from 2015 to 2017, he assisted non-profit organisations and private companies with impact assessment and survey research. Patrick has also worked as a consultant to UNICEF and UNDESA and lectured at Brooklyn College of the City University of New York. He is an author or co-author of eleven journal articles, book chapters, and working papers on human rights, development, and measuring well-being. Patrick holds an MA in International Affairs from The New School University in New York, is a proud father of two girls, and is an avid rower.
Ruben De Winne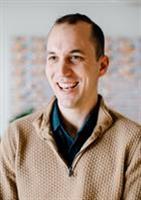 Ruben is an impact measurement specialist with expertise in qualitative impact evaluations, trying to figure out how and why change happens (or not). His thematic experience includes: gender justice, fair taxation, youth employment, outreach to marginalised groups, and humanitarian responses. Ruben holds a Master's degree in Law (cum laude) from Ghent University. Prior to joining Oxfam Novib, Ruben conducted research on access to justice in Rwanda for the Rwandan NGO The Legal Aid Forum, and also worked for Belgian NGO RCN Justice & Démocratie as the Deputy Country Director. Next to work, Ruben enjoys playing squash and spending time in the great outdoors on his racing bike, or with his family and dog at the park or beach.
Francisco Bolaños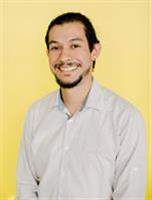 Francisco Bolaños is an impact measurement specialist focusing on quantitative research. His work entails the application of quasi-experimental methods of impact evaluation and econometric analysis in development related topics. He also has experience in quantitative research on social protection, youth unemployment, public finance of local governments and international trade in El Salvador. In El Salvador, he has lectured courses on microeconomics and social security at undergraduate level. He holds a Master's degree in Development Studies with specialisation in Econometric Analysis of Development Policies from the International Institute of Social Studies of Erasmus University Rotterdam. During his free time, he enjoys playing football, going to the gym and connecting with the nature. He is passionate also about cooking and trying new recipes.
Jaynie Whinnery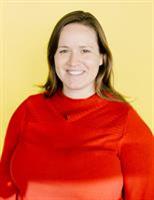 Jaynie Whinnery is an impact measurement specialist. Her work focuses on sustainable water and sanitation, using mainly quasi-experimental methods and multi-dimensional indices. Additionally, she serves as a link between Oxfam Novib and Oxfam GB for collaboration on impact evaluation. Prior to joining Oxfam in 2018, Jaynie worked in various roles in the non-profit, public, and private sectors, including as a consultant for the International Growth Centre in Uganda, as an environmental engineer for the Environmental Protection Agency in the United States, as a senior research associate for Innovations for Poverty Action in Kenya, and as Boren Fellow in Cambodia. She holds Master's degrees in Public Policy and Environmental Engineering and a Bachelor's degree in Mechanical Engineering from Oregon State University. Outside of work, Jaynie enjoys (attempting) to cook elaborate meals, traveling (including local weekend getaways), and visiting museums.
Lisanne Hekman
Lisanne is a junior impact measurement specialist,
focu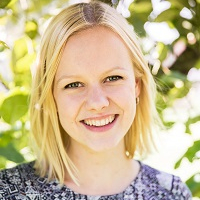 sing on qualitative data. She joined the impact measurement team in 2019, following a six month internship with Oxfam Novib's Grow team. She holds a master's degree in Conflict Resolution and Governance from the University of Amsterdam, and has an academic background in cultural anthropology as well. After graduating, she was an intern at the Cambodian Center for Human Rights in Phnom Penh, before joining Oxfam. In her spare time, she enjoys travelling, photography, meeting friends, and visiting the occasional festival.  
Marieke Meeske
Marieke joined Oxfam Novib in 2019 as a junior impact measurement specialist focusing on quantitative research. She holds a Master's degree in Development Economics (cum laude) from Wageningen University. Prior to joining Oxfam Novib, Marieke worked at PAX on a project that uses survey data as a conversation starter and means for voicing civilians in security related discussions (implemented in Iraq and South Sudan). She has also worked together with CIAT and WEcR on various quantitative analyses related to the food system in Vietnam. Next to work, Marieke enjoys playing sports, cooking, reading and scrapbooking. 
Veriene Melo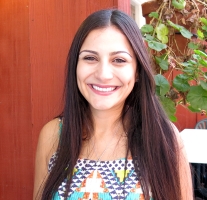 Veriene is an Impact Measurement Specialist focusing on exploring social impact through qualitative research methodologies. Originally from the peripheries of Rio de Janeiro, Brazil, Veriene has eight years of professional experience in interdisciplinary academic research with engagement in projects in various fields (history, education, political science, international development) and universities (Stanford, UCLA, Erasmus). Before joining the IMK team in October 2019, she worked for one year at the ICC providing analytical support to investigations into war crimes and crimes against humanity. Veriene holds a Bachelor's with honours in International Studies and Spanish from the University of Colorado Denver, a Master's in Latin American Studies from Stanford University, and a Ph.D. in Social Sciences and Comparative Education from UCLA – her dissertation focusing on exploring pathways for youth empowerment and youth-led social action in the favelas of Rio de Janeiro through critical pedagogy. Outside of work, she enjoys netflixing, going on walks, reading, hanging out with family and friends, travelling, and experiencing good food.