Lake Chad Basin: World's most neglected crisis rages on
As the humanitarian scale-up in the region continues, governments and donors are urged to do their part.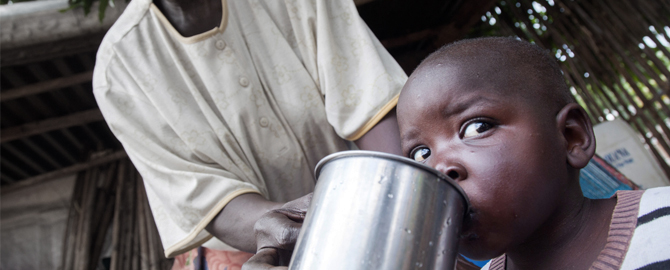 On Friday, February 24, the countries of the Lake Chad region - Cameroon, Chad, Niger and Nigeria, donor governments such as Norway and Germany, the United States and the United Kingdom, and international organisations are gathering for the Oslo Humanitarian Conference on Nigeria and the Lake Chad Region.
It is imperative that they all come ready with commitments to address the grave humanitarian crisis in the region - both politically and financially, 17 million lives, mostly children and women, depend on it.
Boko Haram's violent conflict which broke out eight years ago in northeast Nigeria saw a horrific campaign of attacks on civilians and mass abductions. The killings and destruction spread into four countries and developed into a violent confrontation engaging the security forces of the region. It has cost thousands of lives and pushed millions of ordinary people from their homes. 
Out of the 17 million people directly suffering from the consequences of this crisis, more than seven million of them are going hungry - a population more than the size of Berlin and Madrid combined.
Millions live in lawless, conflict-affected areas where it is hardest for people to get the aid they need. The information available suggests that many are on the brink of starvation. 

Humanitarian agencies are on the ground, and organisations including Norwegian Refugee Council and Oxfam are working to deliver life-saving assistance. But the uncomfortable truth that we must face is that we are late.
The bulk of the relief effort has only begun to scale up in the past year, and it still falls far short of what is needed to save lives and protect people from further harm.
The situation remains extremely fragile, particularly in Nigeria where 400,000 people could be living in famine-like conditions, and without urgent funding and access to these populations, we could see the situation worsen.
A humanitarian response plan for 2017 has been put forward to reach more than eight million people who are most in need of help across the region.
Achieving this would require $1.5bn in funding. This is a large sum of money at a time when the humanitarian system and aid budgets are being stretched like never before.
But it is no more than the same donor governments are spending, for example, on projects such as new sports stadiums, or to develop prototypes for combat drones.

Governments have the financial means - they must find the will to dig deep to alleviate the suffering of millions.
We urge government leaders arriving in Oslo to put forward concrete pledges towards this sum and a commitment to providing a sustainable response that continues well after the end of this year.
In Oslo, governments must also signal urgent action for those people in desperate need of protection from further harm.
The military's efforts have been a major factor in forcing people from their homes and destroying their ways of earning a living.
There are serious allegations of sexual abuse, forced disappearance and arbitrary detention.
The governments of Cameroon, Chad, Niger and Nigeria engaged in fighting against Boko Haram must take seriously their responsibilities to protect civilians from harm, adhere to international law and ensure people can reach and access food and assistance safely.
In northeast Nigeria, almost one in three women report having experienced sexual violence committed by Boko Haram, security forces and armed groups during the conflict, while violence against men and boys is also prevalent with many men and boys having been killed, detained or are otherwise unaccounted for.
It's important that governments propose actions to ensure that security operations identify better ways of distinguishing between combatants and civilians.
They must investigate and challenge abuse and exploitation by authorities, and take concrete steps to ensure fundamental human rights are respected.
As a humanitarian scale up in the region continues, we commit to doing our part. We urge the same of governments and donors on February 24.
| | |
| --- | --- |
| Auteur | Winnie Byanyima is the executive director of Oxfam International.  Jan Egeland is secretary-general of the Norwegian Refugee Council. In 2006, Time magazine named him one of the 100 'people who shape our world'.  |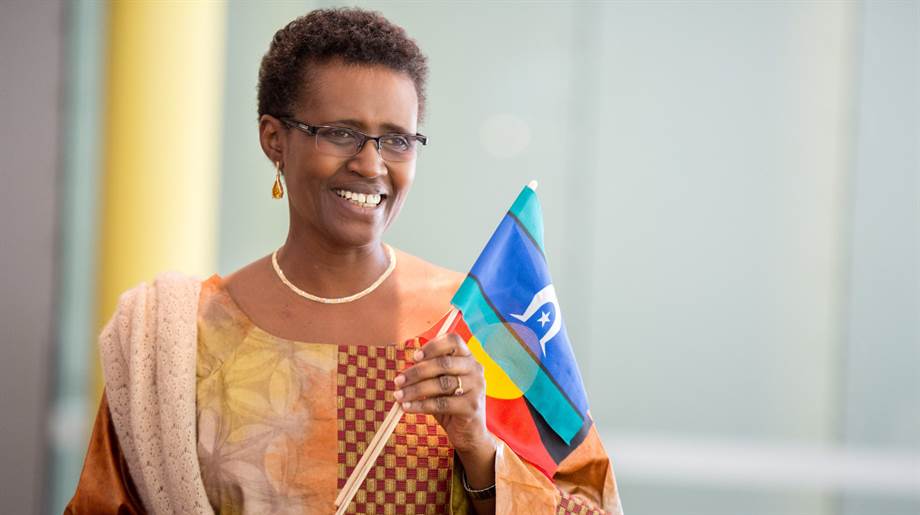 Winnie Byanyima
Winnie Byanyima, a grass-roots activist, human rights advocate, senior international public servant, and world recognized expert on women's rights, is currently Executive Director of Oxfam International.