Digital Launch Publication on Influencing Networks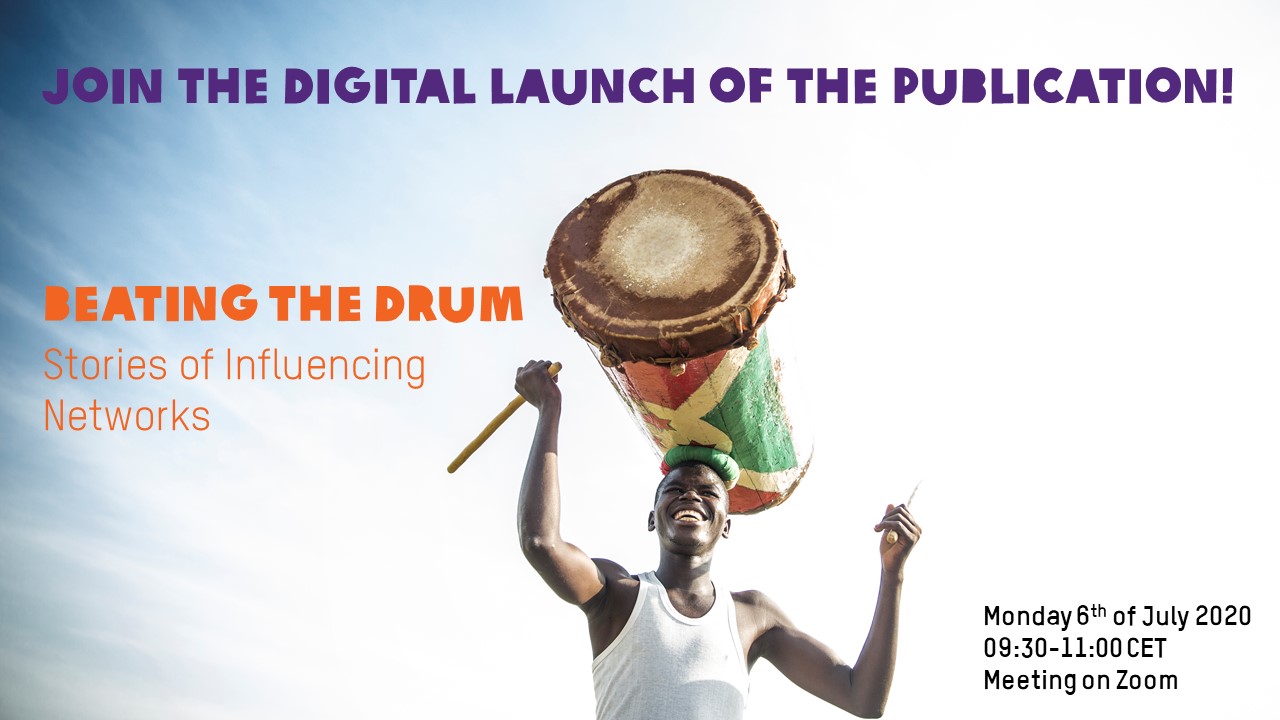 Influencing is a fast-growing part of Oxfam Novib's work and we are eager to learn more!
Therefore, Oxfam Novib convened a publication on influencing networks to capture stories and document lessons learned by a wide variety of influencing networks operating all over the world. And now we are ready to launch our publication, share a taste of its content together with representatives from various influencing networks, and we would love for you to be there too!
Please register for the launch using this link. We will use your email to provide the link to the digital launch, share the soft copy of the publication, and inform you about the upcoming webinars in September.
More information
Following a call for proposals late 2019, we received a wealth of high-quality cases of which nine stories were selected to be included in the book.  Under the overall steer of a dedicated Review Committee including a variety of experts, the cases analyzed their influencing network, their emerging model, their ways of working, their dilemma's, successes and indeed also their failures. The cases reflect on what mutual beneficial partnership meant to them and how capacity of colleagues and the network as a whole is taking place, or not. As the launch will highlight, there is a lot learn from the inspiring journeys these influencing networks travel.
We are grateful and proud to have been able to capture such a rich diversity of topics. The publication categorizes the nine cases into three parts:
Influencing intergovernmental organizations – including stories on negotiating nuclear abolition, seeking corporate accountability, and lobbying for a positive pet list;
Influencing national decision-makers – where topics relate to localizing humanitarian aid, resilience building for effective SRHR alliances, and dealing with hoax attacks by SRHR opposition groups;
Influencing at multiple levels – where the stories focus on influencing for passing of a land rights act, advocating for meaningful participation of women in the police, and collaborating for civil society inclusion in the Global Financing Facility.
The launch of the publication will immediately also kick-off a follow up trajectory which includes a series of webinars on a variety of topics linked to the publication, in the fall of 2020.