Approach and results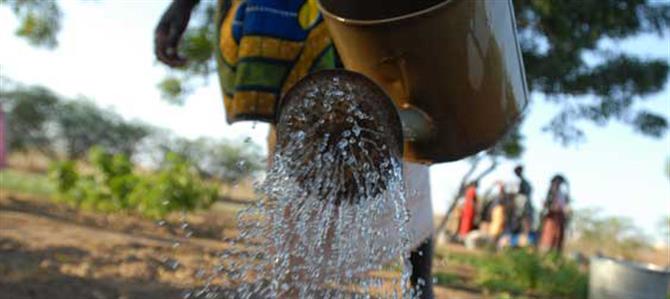 Photo: Oxfam/Candace Feit
Oxfam works towards fair use of the world's natural resources, a global economy that reduces inequality, a world that does not discriminate against women or minorities. Our approach and results define how we contribute.
The challenge of our generation is to reduce extreme poverty, increase people's rights, and balance the ecological systems that sustain life and the economic systems that sustain wealth. Oxfam's contribution is to use an integrated approach, reducing poverty by addressing the causes of poverty, locally, nationally and globally. Oxfam works at the most fundamental level to save lives in humanitarian crises, and at the grass-roots level to promote development; and, simultaneously, we link local action with crucial campaigning that draws on our advocacy in support of policies and practice that underpin justice and well-being.
Our approach
Cooperation with local partner organizations
We work with partner organizations in countries most in need. Partners know the local culture and context like none other. We provide funding and advice. For an optimal coordination and cooperation we exchange experiences and build valuable networks.
Lobby and advocacy
Supporting local partners on its own, is not enough. That is why we also work with governments and the private sector. We encourage them to take responsibility for the people experiencing the impact of their policies and business operations.
Campaigning
When companies or geovernments fall short of the standards they have set, we are well positioned to draw attention to this through our public campaigns. We also ask people in the Netherlands to make the right choices, and buy fair trade products that give people in developing countries fair prices for their wares.
Find more information in the Oxfam Strategic Plan: The Power of People against Poverty (PDF).
Our results
CIVIL SOCIETY SPACE IS PROTECTED.
We're partnering with hundreds of organizations, and we're strengthening a worldwide influencing network to leverage that citizen power.
WOMEN ARE MORE SECURE IN TIMES OF CRISES.
More than 300,000 people (70% of them women) have enrolled in Oxfam Novib's microfinance program.
SEXUAL AND REPRODUCTIVE HEALTH INFORMATION AND SERVICES ARE READILY AVAILABLE.
At least one million men and women have been reached by our female condom and sexual health programming.
PEOPLE IN MARGINALIZED COMMUNITIES HAVE IMPROVED ACCESS TO INFORMATION.
Over 1.5 million women and men have taken part in our I.T. and media programs.
WOMEN ARE CHANGING THE WORLD.
More than 100,000 women have participated in Oxfam Novib's women's leadership activities and workshops.
LAND GRABS AREN'T TOLERATED.
Our campaign for more accountable food and beverage companies pushed Coca-Cola to announce "zero tolerance" for land grabds in their sugar supply chain.
ETHICAL DECISION MAKING IS EASIER.
Our pioneering Fair Finance Guide, which began as an ethical ranking of Dutch banks, is now helping people make ethical financial decisions in countries around the world.
COMPANIES BEHAVE MORE RESPONSIBLY.
In addition to exerting outsider pressure, we're partnering with businesses including Ferrero and Nureco, to ensure their work is more responsible and inclusive.
Read more about the impact of  Our Work in 2015-16      
Deel: