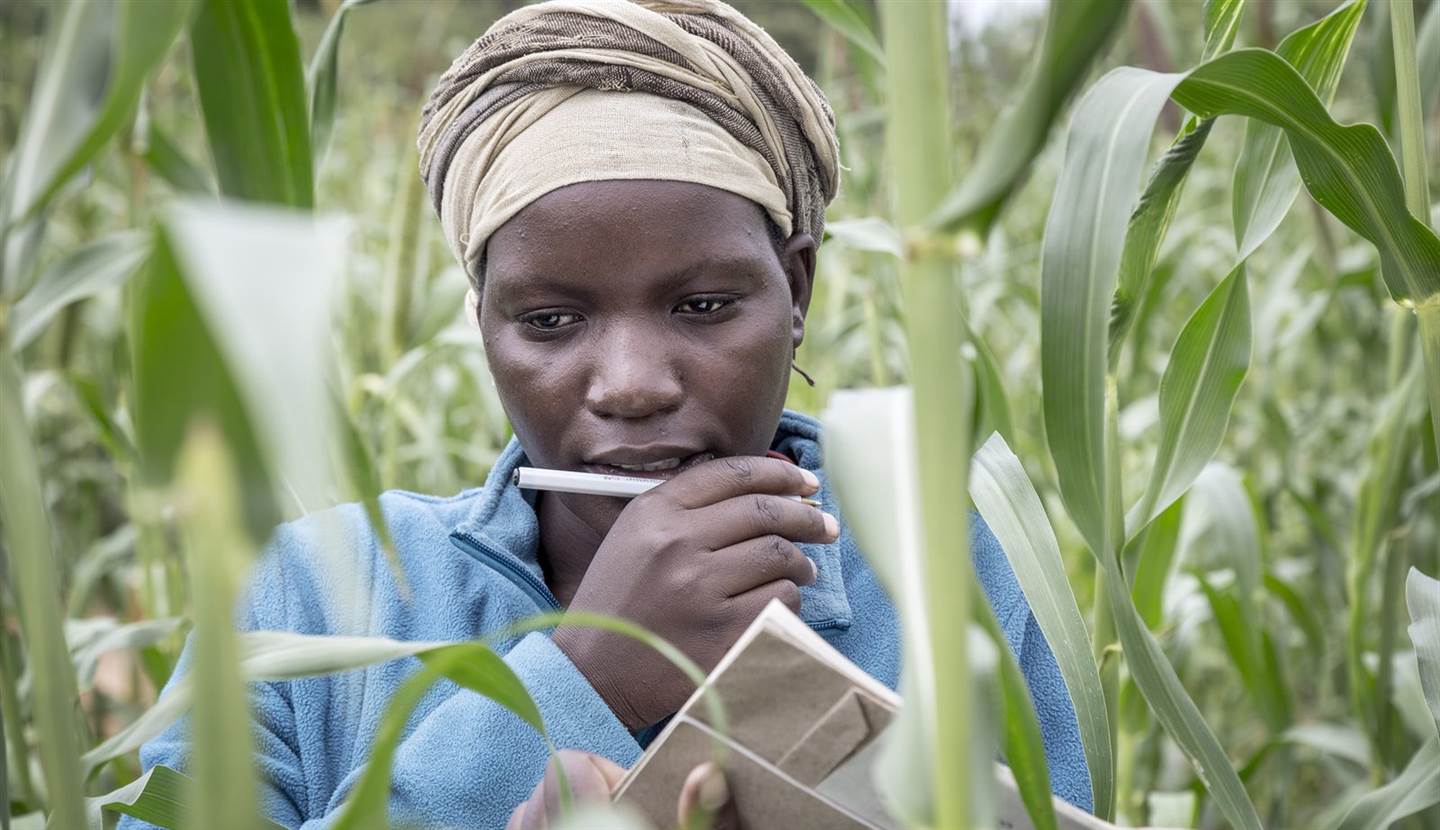 Foto: Oxfam
Oxfam Novib Datalab
Datalab is an innovation project of Oxfam Novib aimed to bring together creative people and technical solutions to spark (big) data-driven innovations for sustainable development.
The project is about creating data-driven services within the international Oxfam network. We challenge ourselves to treat data differently. We no longer just collect and use data with the aim to improve Oxfam programs and that of partner organizations, but to use and provide this data in such a way that it directly benefits citizens and contributes to their social and economic development. In other words, citizens are no longer primarily the source of the collected information but now become also the receivers and users of data and services.
We start with developing and testing 3 prototypes of new data-driven services together with Oxfam in Vietnam, Uganda and Zimbabwe. The first services we are developing support citizens with household cashflow management, disaster risk management and advanced seed selection within the context of climate change. We strive to connect own data with external data sources.
Datalab has developed a set of methods and instruments for prototyping in a short, focused period. In 2017, we will build the first prototypes with experts, partners and local stakeholders.
We are building a network of local IT developers in the countries we work and connect them to (Dutch) partners, data experts and developers to grow a local and worldwide network of creative people inspired to use innovative technical data solutions for development.
Facts
Project name: Oxfam Datalab
Project period: 2017
Target group:  Citizens
Location: Vietnam, Uganda, Zimbabwe 
Budget: €400.000,-
Contact
DataLab Team, please contact Patrick Guyer 
Details
URGENCY
Today having access to data gives power. By having access to information, people are better able to take decisions to improve their livelihoods. The ongoing data revolution creates a gap between those countries, companies, organizations and citizens groups who have access to data and ability to use it, and those who don't. Oxfam strives to stop and reverse growing inequalities in access to data and information and is determined to show examples of how inclusive data services can benefit all citizens. Oxfam wants to become an active player in this data revolution in order to help reduce the risks of harm and abuses of human rights associated with the increased 'hunger' for more data by the private sector. By building data literacy, data services and advocating for digital (civic) space of citizens, Oxfam can positively contribute to the data revolution to make it work for all citizens. - See more at: http://www.oxfamnovib.nl/english/about-oxfam/projects-and-programs/oxfam-novib-datalab#sthash.vHC6r05E.dpuf
PROJECT
In Uganda, we are developing a tool to support citizens and refugees to better manage their personal or household budget. This tool will support households to better manage their cash flows and contribute to citizens' financial literacy. Refugees are considered as an interesting user group for this tool. Refugees are often excluded from access to capital. In a refugee camp/new settlement they cannot demonstrate their creditworthiness and a tool that demonstrates good cashflow management might be a solution to meet the criteria to get a loan. We work closely together with the local IT community and organizing a hackathon  to co-create this service together.
The impact of such a tool might be: awareness raising about personal tax payments, access to microcredits, better cash flow management and financial security, an interesting database on financial situation of citizens that can be used in lobby for pro-poor government spending programs, awareness and monitoring of government budget allocated to refugee camps.
IMPACT
By providing data service we – and other involved organizations - are increasing the digital space of citizens. Datalab makes the predictive power of data valuable and accessible for citizens. Bringing together data from a variety of sources allows for new types of analysis, including data mining whereby new insights are not necessarily answering a pre-determined question, but whereby data starts to tell its own story. When data mining, one observes what the data is trying to tell, where do we see extraordinary correlation, which patterns do emerge? Sharing this data, the analysis allows users to anticipate developments in topics covered by the data e.g. market prices, attitudes towards domestic violence or school attendance. What if Oxfam can help predict shortage of food supplies or the opposite, predict where food will be left over because producers are unable to sell at the local markets?