evaluations
Here you can find the reports of thematic and country-level evaluations.

During the period August-December 2010 the Centro de Estudios para el Desarrollo Rural (CDR), based in Costa Rica, implemented the evaluation of Oxfam Novib's programme in Latin America. The evaluation included 77 counterparts in Bolivia, Brasil, Colombia, Peru, Guatemala, Mexico, Nicaragua as well as networks. Total expenditure on the 77 counterparts amounted to 56.9 Million Euro co-financing funds during the evaluation period (2003-2009).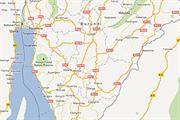 In the period 2005-2009 covered by this evaluation, ON has spent €5,694,819 divided over 31 projects, implemented by 12 partner organisations (PO) plus the ON office in Bujumbura. €5,023,783 came from the Dutch Ministry (co-finance from the General Directorate International Cooperation), €640,600 from private donations and €30,476 from other Oxfams.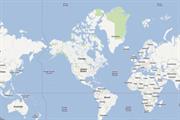 External evaluation of Oxfam Novib's Global Programme 2005-2008 for Aim 1 and 4 GloPro's Strategic Positioning and Counterparts' Outcomes

In 2008/2009 Oxfam Novib carried out an external evaluation of its core program Palestinians in the Middle East (PME). The PME Core Country Evaluation covers the period 2003 – 2007. The Oxfam Novib budget for the PME program for the 5 year evaluation period amounted to roughly 11 million Euro.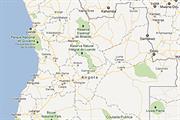 Angola
- 1 jul 2009
Evaluation of the Angola Programme 2002-2006 of Oxfam Novib in the context of the transitions in Angolan society.
| | |
| --- | --- |
| Bron | Oxfam Novib, September 19, 2011 |