accessibility
This site is a Oxfam Novib publication.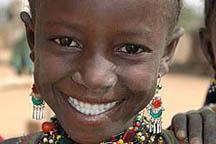 This site is built for:
Microsoft Internet Explorer 6.0 en hoger
Firefox 3.0 en hoger
Apple: Safari 1.2 voor Mac
Chrome
Opera
Queries and comments
 A lot of answers to your queries can be found on this website. If you have any remaining questions, you can contact us via info@oxfamnovib.nl.
If you have any queries and comments please contact the web editors.
Privacy statement
Read our privacy statement to find out how Oxfam Novib handles your personal data.
Disclaimer
The disclaimer explains how Oxfam Novib deals with the information provided to it.
Copyrights
The copyright for material on this Internet site is owned by Oxfam Novib. You may read and download this information, but you are not permitted to change, transmit or sell texts or image material without Oxfam Novib's permission.
The copyright of all photos is owned by Ofam Novib, unless stated otherwise.
Design and technology
Fabrique, Delft. Colours, Zaltbommel.
Contact
Oxfam Novib
PO Box 30919
2500 GX The Hague
telephone: +31 70 342 17 77
fax: +31 70 361 44 61
address: Mauritskade 9