Governance and financial flows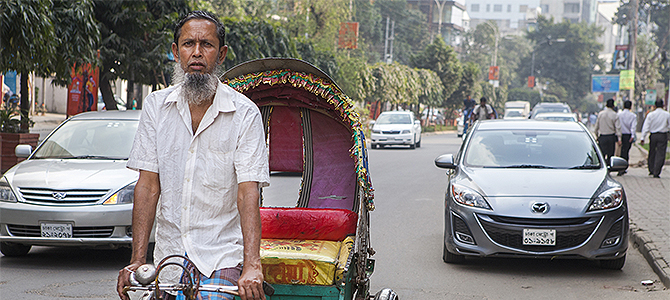 Photo: Oxfam/Saikat Mojumder
Worldwide the gap between rich and poor is widening. Oxfam Novib aims to make public finances more accountable to poor communities in developing countries to improve poverty alleviation.
Transparant and accountable finance

Oxfam Novib is pushing for a pro-poor, transparent and accountable financial sector, which applies environmental, social, goodgovernance and human rights criteria. We promote access to adequate financial services for all and contribute to fair tax rules.
Read more

Even it up!

The 62 richest people in the world own the same wealth as the poorest 3.5 billion people. Seven out of ten people in the world live in a country where the gap between rich and poor is worse than thirty years ago.
Read more
We also work on
Civil Society Space & Strengthening
Curious about the man in the picture? Read his story.