Voice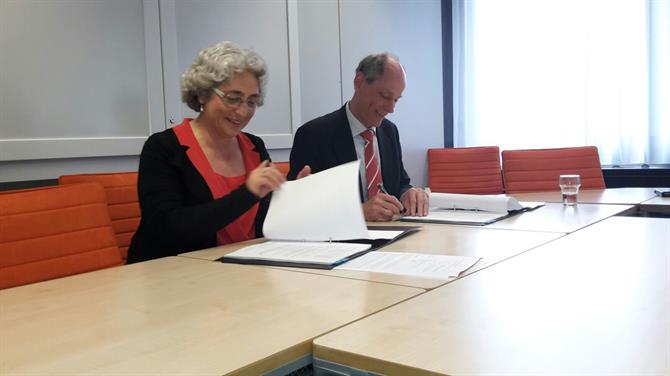 Picture: Oxfam Novib
Voice tender toegekend aan Oxfam Novib en HIVOS consortium
Het Ministerie van Buitenlandse zaken heeft, na een zorgvuldige afweging, besloten de tender voor het Fondsbeheer van Voice: Nothing About Us, Without Us, toe te kennen aan het consortium Oxfam Novib en HIVOS. Het voorstel van Oxfam Novib en HIVOS combineert professioneel fondsbeheer, met een sterke nadruk op leren en innoveren en decentrale uitvoering in 10 landen in Zuidoost Azië, Oost- en West Afrika.
Beide partijen zijn erg blij met dit besluit. Voice is specifiek gericht op het versterken van de capaciteit van de meest gemarginaliseerde en gediscrimineerde groepen om hun stem te laten doorklinken in het beleid van overheden, bedrijven en ontwikkelingsorganisaties.
Voice zal veel aandacht besteden aan het ontwikkelen en opschalen van nieuwe methodes om groepen te bereiken en aan innovatieve samenwerkingsverbanden. Een linking en learning proces is een belangrijk onderdeel van het capaciteitsversterkingsproces en van de monitoring van dit programma.
Farah Karimi, Algemeen directeur Oxfam Novib, benadrukt dat Voice vooral kansen biedt voor groepen die tot nu toe onvoldoende bereikt zijn met traditionele interventies en vaak te maken hebben met verschillende vormen van uitsluiting. "Mensen die in extreme armoede leven en daarbovenop gediscrimineerd worden op basis van handicap, gender, geaardheid of geloof worden met schier onneembare obstakels geconfronteerd. Zij verdienen onze steun in het versterken van hun eigen kracht, zelforganisatie en het vergroten van hun stem".
De komende maanden zal besteed worden aan de voorbereiding van het programma. Voice zal officieel gelanceerd worden in de zomer van 2016. Op dat moment zijn geïnteresseerde partijen welkom om contact op te nemen via de daarvoor ingestelde kanalen.
English summary:
Oxfam Novib and HIVOS selected to manage Voice fund
Following a tender process, the Ministry of Foreign Affairs of the Netherlands has selected Oxfam Novib and HIVOS as joint managers of the project Voice: Nothing About Us, Without Us.
The innovative program will combine funds management with a strong emphasis on learning and innovation, as well as decentralized execution in 10 countries in Southeast Asia, East and West Africa.
Oxfam Novib, HIVOS, and the Ministry of Foreign Affairs are all excited about this news. Voice will specifically target strengthening of the capacity of marginalized communities to use their voice in guiding the policies of government, development organizations, and the corporate sector.
Program development will occur over the coming months, with an official launch scheduled for Summer 2016. Organizations interested in being part of the Voice program will then be invited to contact us.