Bayan II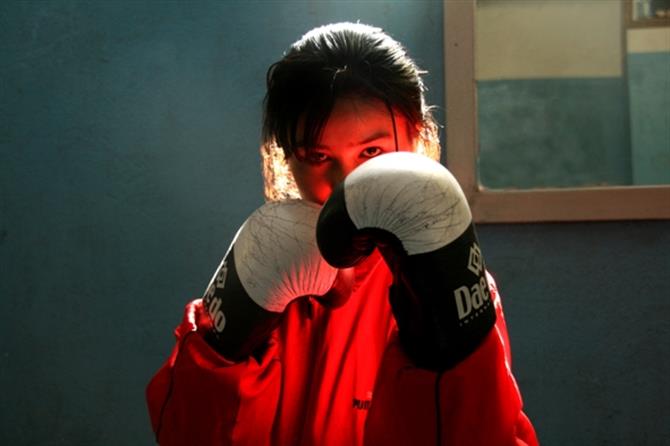 The Bayan program is dedicated to national influencing and awareness raising of the crucial issues of inclusive security and the political participation of women in Afghanistan.
'Bayan'  -meaning to 'express yourself' in the official languages of Afghanistan, Dari and Pashtu - is a program designed to link national influencing and awareness raising to the important issues of inclusive security and the political participation of women. Since 2001, the processes of transition, conflict resolution and reintegration provide new opportunities to enhance the participation of Afghan women and promote women's rights. However, progress made in the area of women's rights needs to be deepened and made more structural and sustainable. To help achieve this, Oxfam Novib, alongside its consortium partners - Cordaid and Gender Concerns International - have been working on the ground with local partners on themes related to United Nations Security Council Resolution 1325 on Women, Peace and Security.
To date, peace building processes in Afghanistan have placed little emphasis on transitional justice. Instead, the genuine involvement of Afghan women has been marginalized, with issues of justice and human rights often sidelined in attempts to achieve a fragile peace. Bayan II addresses both the societal and political challenges facing the broader inclusion, protection and participation of women. The programme seeks to address restrictive gender norms through awareness raising activities, whilst political and security challenges to women's protection and participation are addressed through policy influencing at local, national and international levels.
Ultimately, the Bayan Project aims to reduce violence against women and increase the effective political participation of women. In this context, the long-term aims of the Bayan project are to:
1. Contribute to a more responsive security sector
2. Increase public awareness and community support on inclusive security
3. Increase the protection and political participation of women; and,
4. Increase the number of higher qualified female politicians by the end of 2016
Facts:
Project name: Bayan II
Project period: November 2014 – December 2016
Target group:  Local partners, civil society, and security sector
Location:  Afghanistan
Budget:  €1,223,406
Please contact the Women, Peace and Security team in The Hague for more information:
Deborah Wright – Adviser Women, Peace and Security