co-fundable projects
While funding for our core work comes mainly from the Dutch government and Dutch general public, often we see opportunities to leverage our and our partners' expertise in new ways to create additional impact.
We call these our "special projects", developed with seed funding from Oxfam Novib and scaled up with the support of institutional donors including Danida, SIDA, the Ford Foundation, the Hewlett Foundation, the European Union, IFAD and others. Due to recent budget cuts across the Dutch government, a number of projects which had previously been earmarked for support from Oxfam Novib's core funding are now open for external support.
special projects currently in operation or being developed, and available for co-funding, include: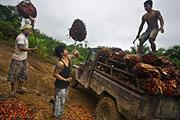 Working globally with a particular focus on Indonesia to tackle social issues in the rapidly-expanding palm oil sector.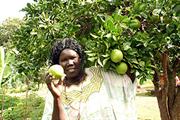 Poor women and men steering their own livelihood improvement and gender justice in economic development.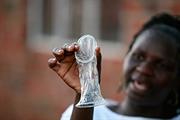 Working to improve women's sexual health and prevention of HIV/AIDS in Nigeria, Cameroon and Mozambique.
| | |
| --- | --- |
| Bron | Oxfam Novib, 28 March 2011 |
kirstine vangkilde berner
Why I support this project: 'We saw that the UAFC project could add value by being targeted and comprehensive'
lily talapessy
Why I support his project: 'I am noticing in the international discourse that female condoms are mentioned more and more often'
The Dutch word "zelfdoen" captures our approach: we believe in people doing things themselves. Therefore we have always attached great importance to building capacity wherever we work.